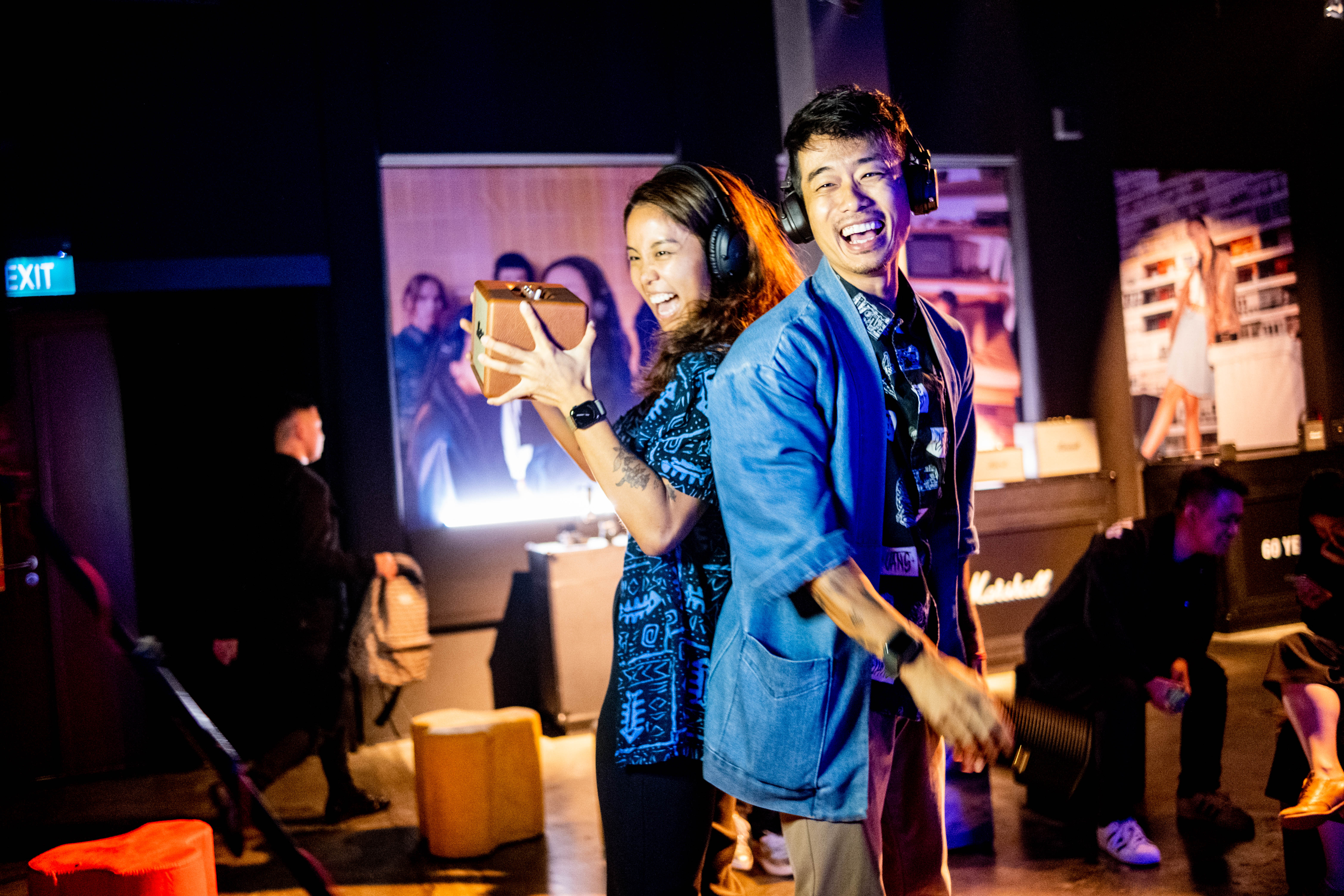 Tiffany Lovage & Kenneth. Click the arrow for more!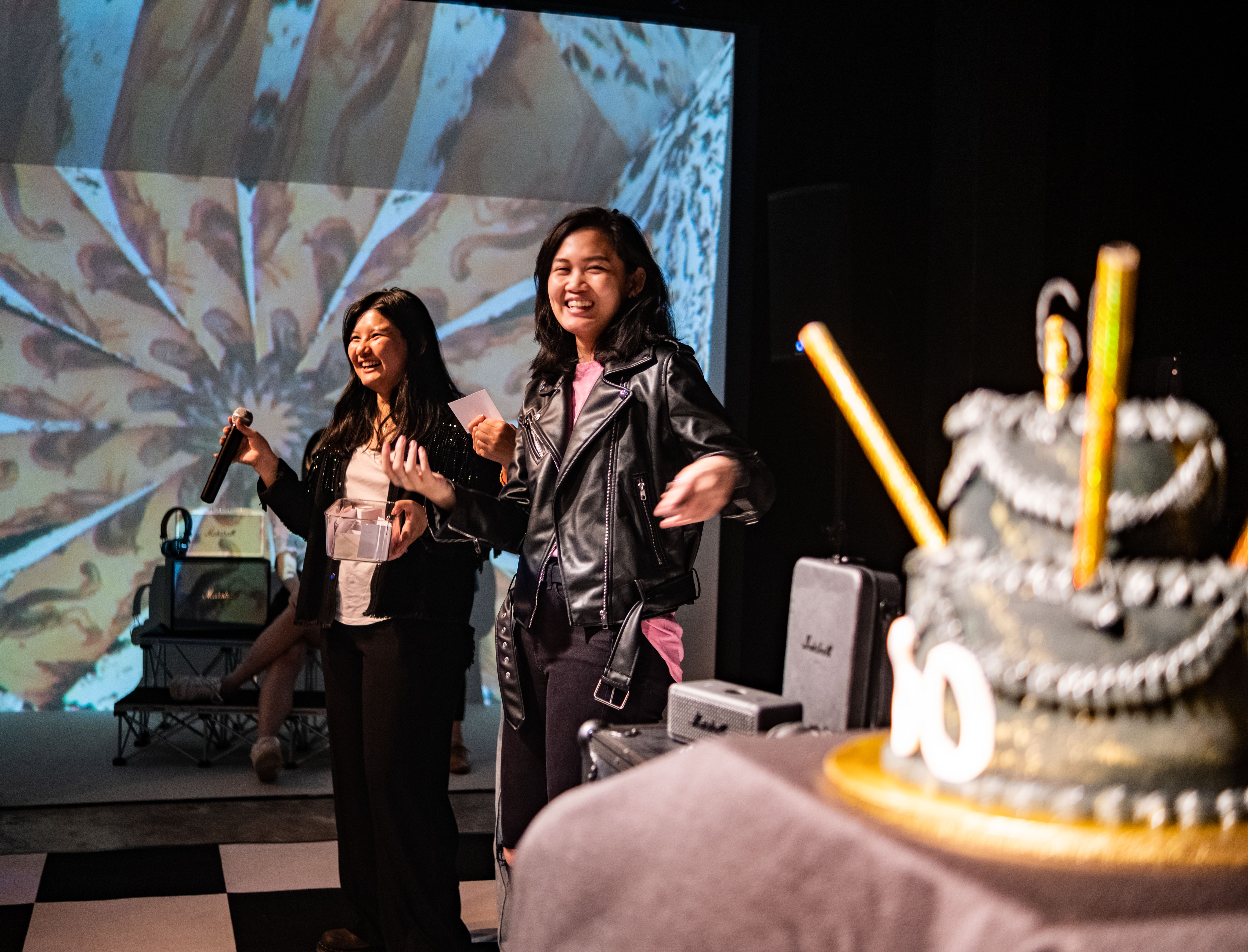 Regina George once said "On Wednesdays, we wear (pink) black shoes and leather jackets."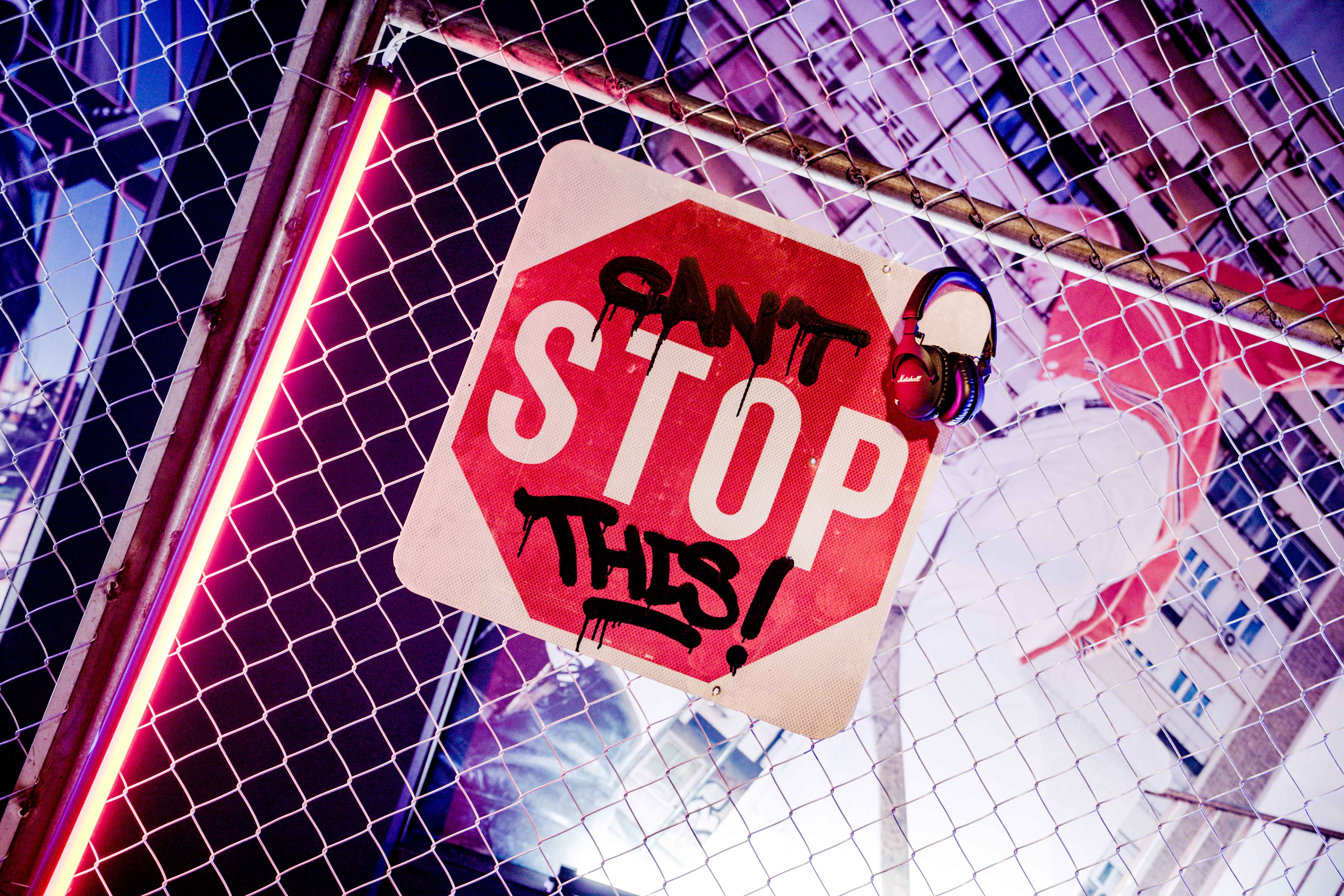 Vibes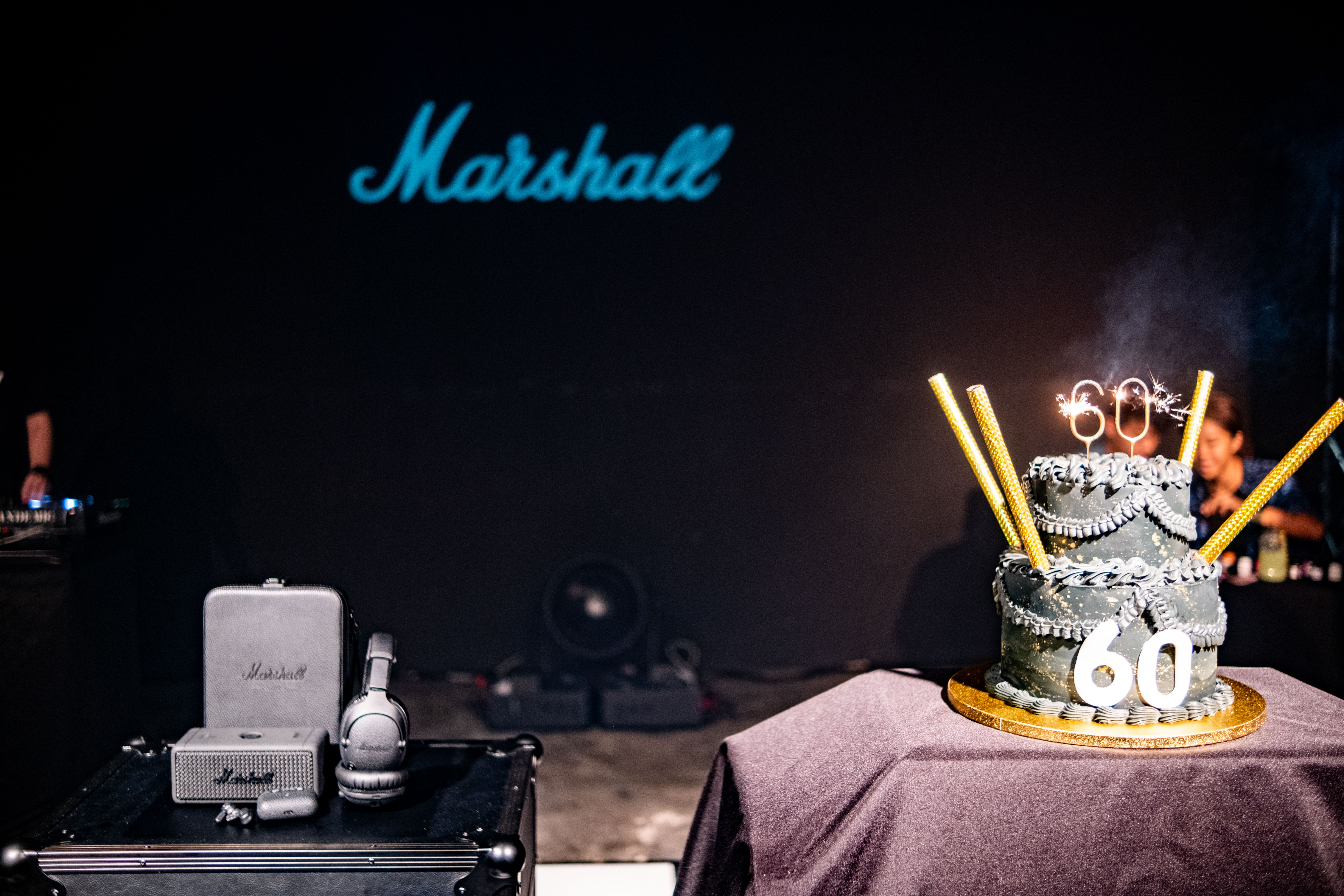 Diamond Jubilee Products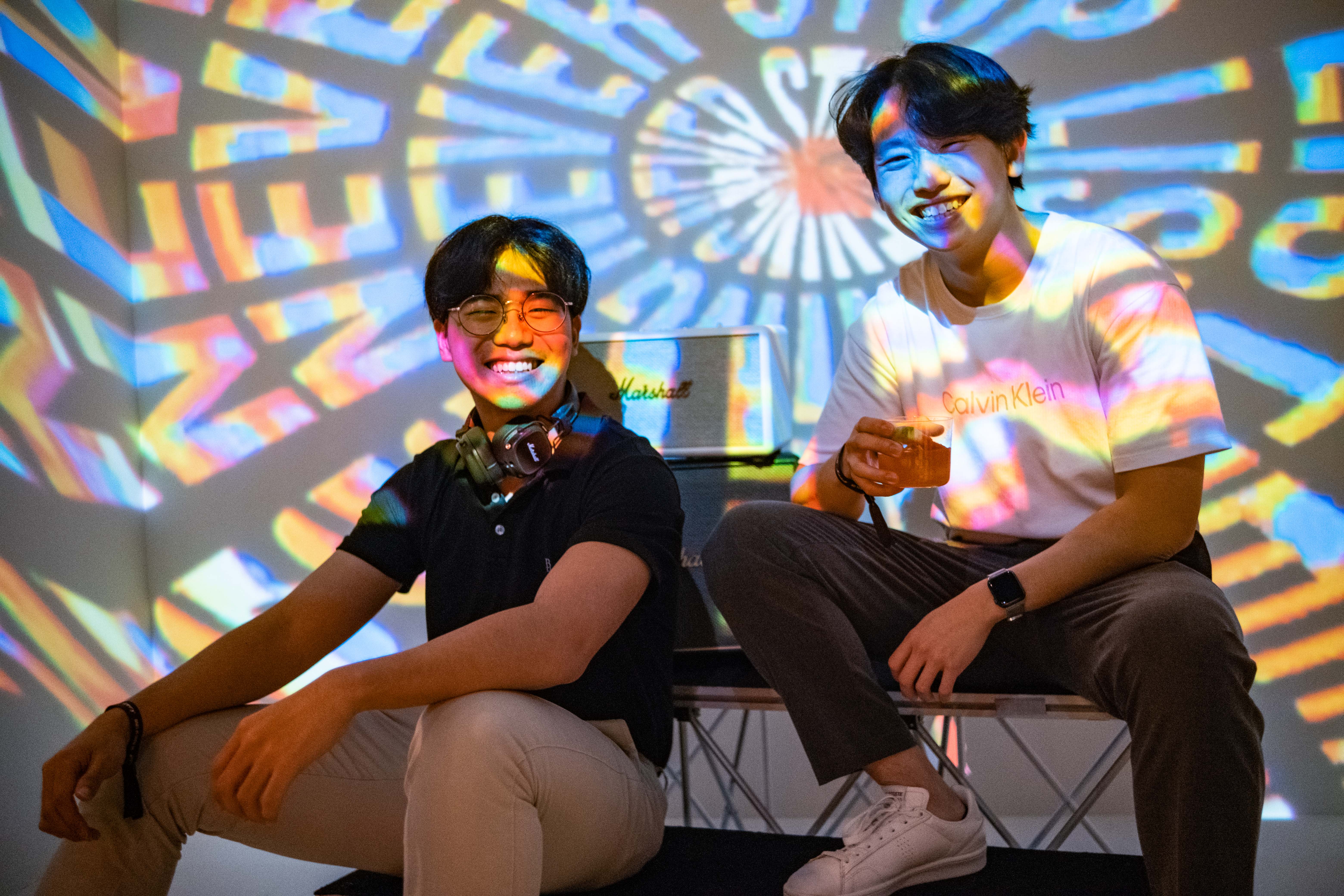 Yeoshi & Ryan from SGAG
Wait. Who?
Now, you might be thinking that the event was run by a full time staff with experience under their belt in event coordination given the fact that this was TC's very first time running a lifestyle media event. Wrong. In TC, we are all about empowerment so who better than a 20-year-old intern, Wynne, call the shots?
Was it a mistake?
Should we have given the role to someone else?
NO! The event was a hit.
We welcomed 40 guests inclusive of KOLs, media and retail partners and received a total number of 27 coverages and more coming up across platforms such as Geek Culture and TheBeauLife.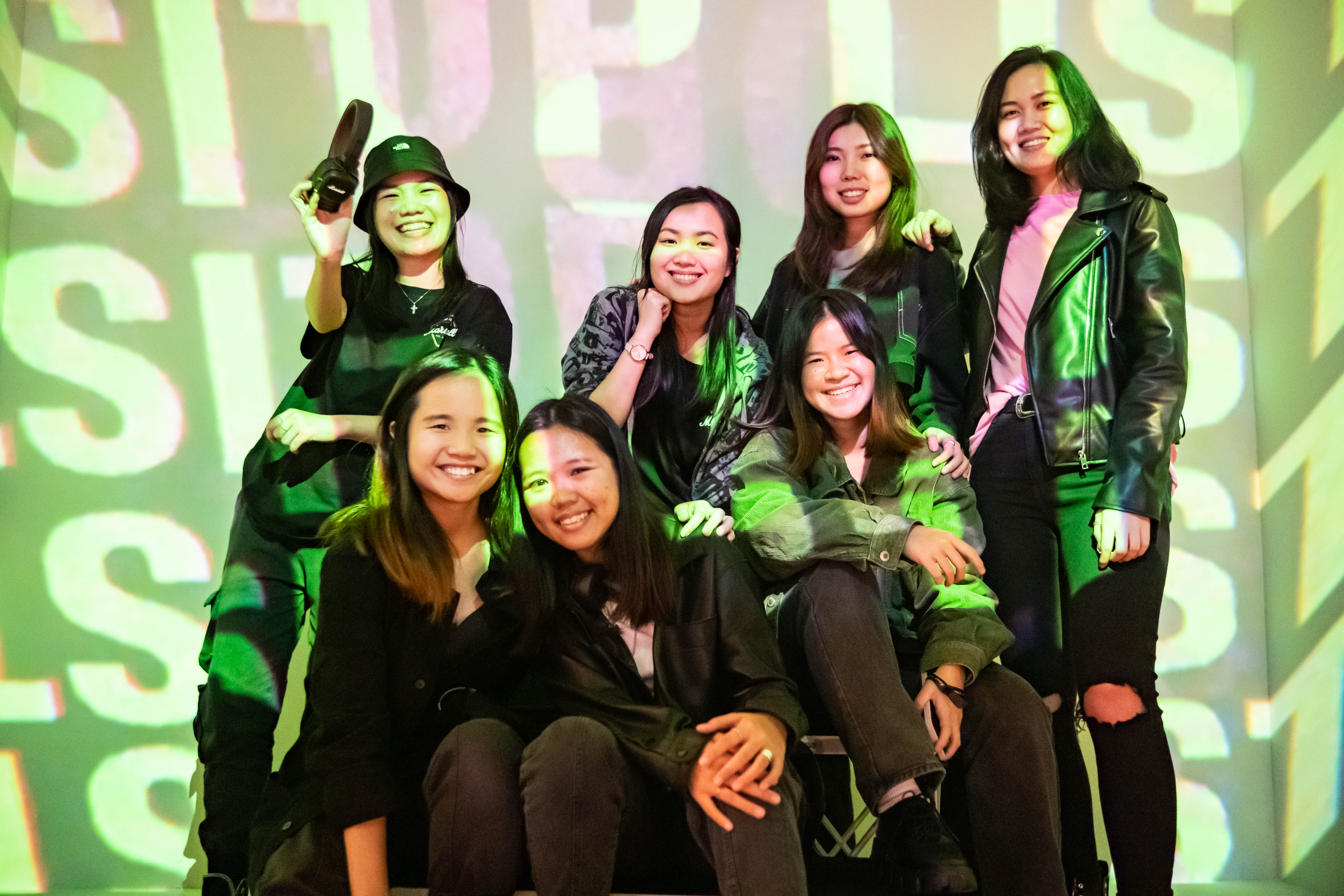 Wynne is seated in the front row, second person from the left
Now, the real question is "How did a 20-year-old pull this off?"
The event was a launch event for the new Marshall Diamond Jubilee series guised under the cover of celebrating 60 years of Marshall. From the most expensive birthday cake I have ever seen in my life to photo booths and even a live DJ, this party certainly did not lack any birthday pizazz.
Wynne: "Stepping into a completely new role, I honestly did not know what to expect. I just dove head first into everything - meetings, briefings, ideating and executing. At every point of time, the adrenaline rush fuelled me to pull everything together. This accompanied with the "Okay!", "Do it!" and "Yes"s that my manager kept assuring me with, made the process 10 times easier."
(Writer's note: I wanted to add a photo of her in action here but 20,000 things were happening at once so she remains behind-the-scenes. You could also say she blended in with the black background with her outfit.)
There is never just one superstar in TC
The one thing she stressed and emphasized on many times while we interviewed her was how amazing the team was. By many times, I mean… at least 5 times during the short 5 minutes chat. If you were part of the team, you can give yourselves a pat on the back.
Wynne: "Credits to the huge team of 37 people that came together to pour in their hard work to see this entire event come to pass. Other than the empowerment and belief I was given, these 37 people also set me up for success. At every point, they carried their weight, solved problems together and looked out for one another. Many went above and beyond their actual job scopes."
In these events, the interns are usually no more than errand runners. Let's be real. But on that day, every intern including herself carried legit responsibilities and roles such as being hosts to our guests (Yes, an 18-year-old intern can be found talking to someone twice their age about the new products or simply just welcoming them to the event.) and more. No long lunch order lists or heavy bags of coffee cups were found in their hands. We relied on our trusty delivery platforms for that.
Miranda Priestly could never. If you got the reference, let's be friends.
"What young people lack in experience, they can make up through exposure."
How & Lia, Company Owners of TC Acoustic
Wynne: "Looking back, everything happened so quickly - the set up, execution and tear down all happened within 24 hours. We watched all the 3D mockups the team did turn into real life right there at the once empty Aliwal Arts Center. I certainly hope everyone had a moment of "Wow, this is actually happening." to themselves."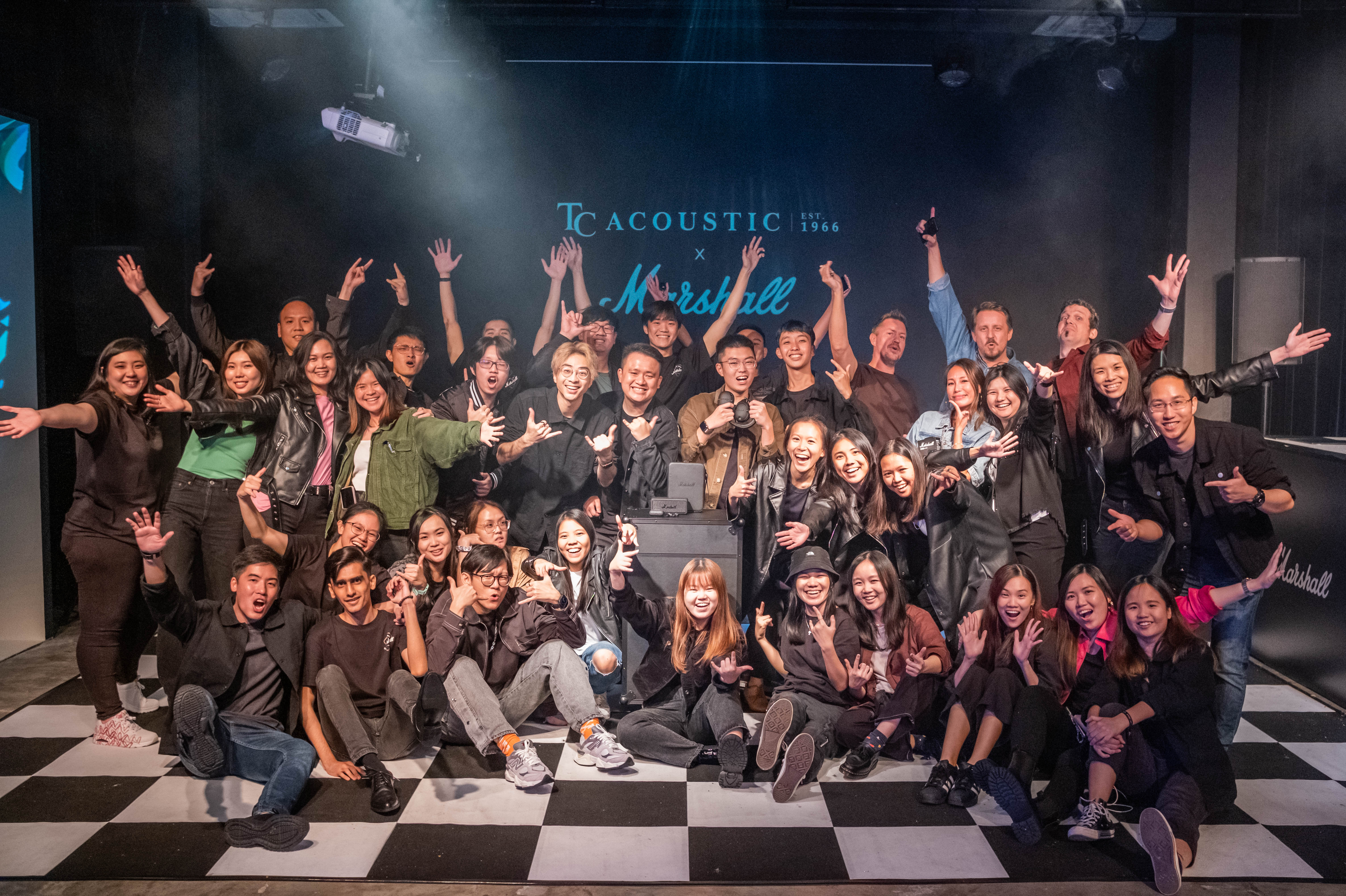 TEAM!
Well, we can't just end it here. With young people in the picture, behold… epicness! Out of the 10,001 things to do, an inconspicuous task remains - spray paint invite boxes. Sounds easy? Was meant to be, but this one task wiped us out. Yes, I had a hand in this too. Graffiti artists really do deserve more credit.
Wynne: "We spray painted the boxes black a whopping 3 to 4 times. That easily took us close to 1.5 week accumulated to spray paint 40 boxes. Each spray painting session left us with stronger thighs, stronger finger muscles and a backache that made us feel 80 years old. Not to mention, our forearms became 20 shades darker instantly."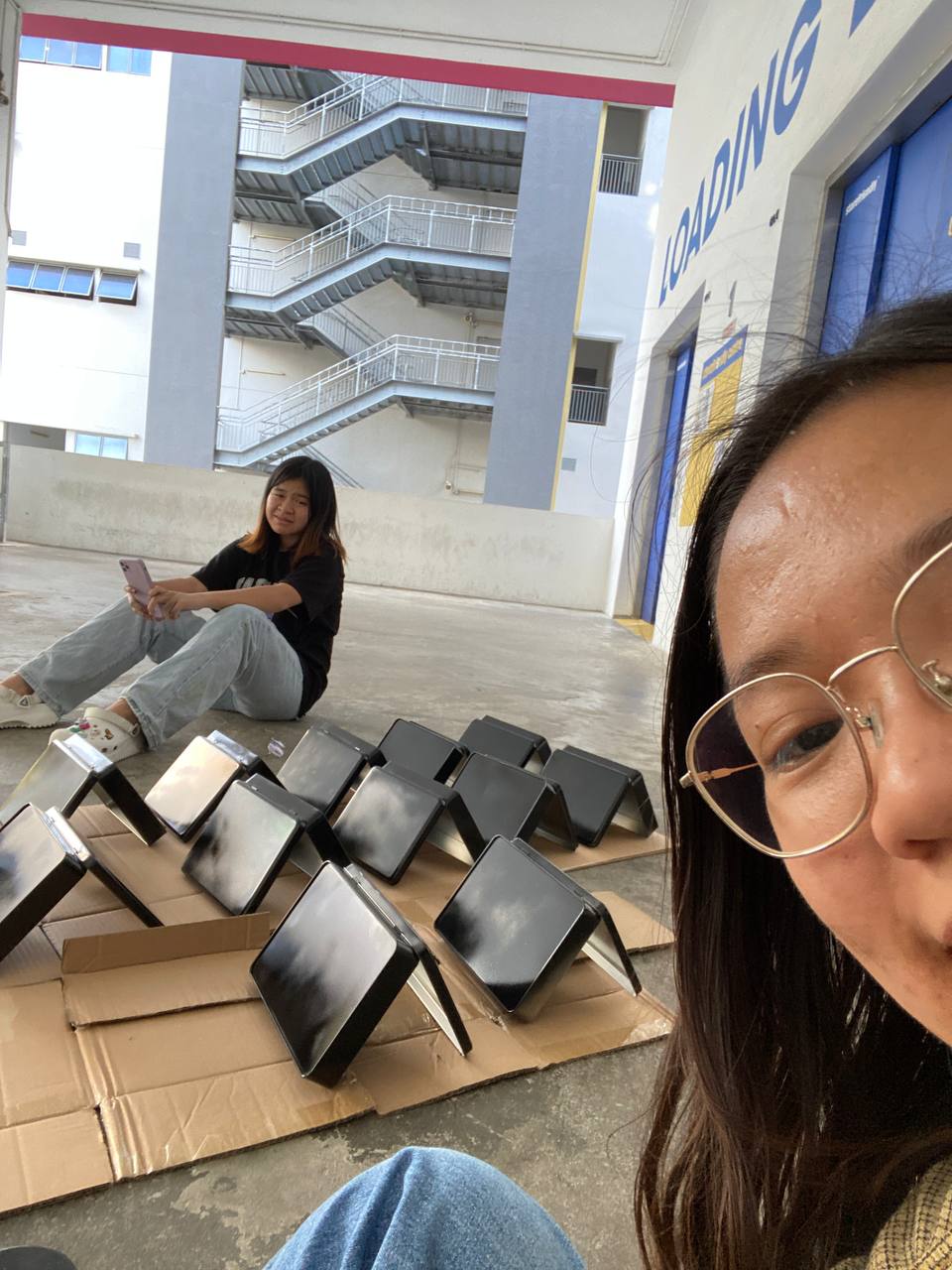 Backaches and black paint. What a ride!
You might be wondering why we didn't just buy black tin cases in the first place. Looking back, that is an extremely valid thought. We thought about that every time we looked at the unevenly coated boxes, but in the name of grunge aesthetics we just rolled with it. Well, I guess our overflowing tenacity and faith led us to a core memory.
Talking about tenacity, beyond planning for the event, Wynne also single handedly secured partnerships with 2 lifestyle brands - Actually and Chamber. Girlboss moment. 😮‍💨👌🏻 She didn't take no for an answer. She went down to each store to get a contact and made these partnerships happen. If this doesn't prove that young people can be bold and run the show, you have higher than high standards.
That's a wrap! If you're thinking of getting your hands on the Diamond Jubilee products you can head down to their stores at Orchard to purchase them. Limited stocks available. Run, don't walk.

The event looks great, but how did it sound? Check out the Home Line III speakers that powered the event!