It's a new era. A new dawn. A new season for the MCU. 
Almost every month of this upcoming year is littered with Marvel movies being released in the cinemas and on streaming sites, as well as Marvel TV series that have not ceased to blow our minds. 
Source
Check out this chronological timeline! (Truly much needed)
It's time to drag along all of our friends on this fast-paced journey the fourth phase of Marvel Cinematic Universe is taking us on. 
So here are 3 ways to spruce up your house parties - and add a little Marvel into them. 😉
#1: A Marvel 4th Era movie marathon 
No one's too young or too old for Marvel. Invite your friends and family over and bring the joy of Marvel into their lives.
Isn't it exciting to share the joy, thrills, and excitement of these iconic movies as a family? Sink into your sofa together and you can make it even more exciting with a snack bar.
Source

From popcorn to ice cream and brownies, I'm sure even the non-marvel enthusiasts in your family would be eager to join you.
One of my favourite memories of 2021 was bingeing the entire Loki TV series with my family, but this time with a 5.0.1 Sonos sound system. It really brought the movie experience to a whole new level and we felt that we were transported to the TVA too. (Okay, I'll stop with the spoilers 😬)
Iconic movies call for iconic sound systems.
And if you're looking for a sound system that convinces you that the thunder's coming from outside your window even in broad daylight, Sonos is perfect for you. (Just imagine the cinematic masterpiece of fighting scenes - you really don't need to go to the cinemas anymore.)
Source
Concerned about bothering your neighbours in the wee hours of the night? Surely you don't want your movie night ruined with the Town Council knocking on your door.
Well, Sonos has got you covered. With Sonos' night mode, your powerful subwoofer won't give any trouble to anyone who's sleeping nearby. 
And night mode doesn't compromise on the sound quality either. Instead, the intensity of loud sounds is decreased while the level of quieter sounds is increased so you get clearer dialogue even if the volume bar isn't turned up high.


Source
#2: A Marvel costume party
Go big or go home. Technically you're already home, but don't get your visitors feeling like they want to go home too. Social gatherings can be daunting at times, especially in this pandemic when we're used to seeing everything behind a screen. 
So dress up as your favourite Marvel character and ease the tensions. 
Source 
(If you can't convince them to be Marvel fans, confuse them.)
This is a great way to add some fun to your gatherings, especially if your friends already love Marvel. You could even do a costume competition, where the most creative one gets a prize (more than bragging rights).

You could even go one step further and serve Marvel-themed food! Here are some delectable ideas:

Source
Source

Source
#3: Marvel Games Night
If a bunch of people dressing up in spandex as Marvel superheroes isn't something you foresee your family or friends doing, I guess you could tone it down a little.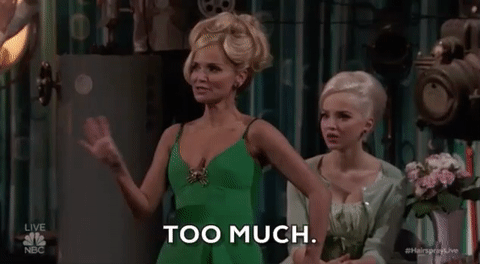 Source
Opt for a Marvel-themed games night instead! Marvel Codenames, Marvel Splendor, and Marvel Monopoly are some board game ideas.  
Source

You could even play the marvel movie soundtracks for the right kind of ambiance. Marvel doesn't just boast of great storylines, but their music is spectacular too - get ready to sit on the edge of your chair while playing your board games.
With a speaker like Klipsch the Fives, it would definitely turn up the intensity of your games night. (Or should I say, endgames night.) 
Source
This pair of incredibly versatile speakers deliver a breathtaking quality of sound. And if you want to know more about these next-level speakers, head right here!


New year, new you
Don't let 2022 be just another year. Bring every house party and celebration to the next level. Check these blogs out on how you can do just that!