The upgrade you've been waiting for has finally arrived. Bringing to your palette, the newest Sonos release, Era 100 & 300. Imagine coming home after a day at work, looking for dinner to fill your empty stomach… and ears. You look around and realize, there's 2 dishes just right for you.
They make you go from this…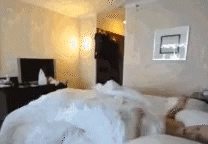 Introducing Era 100
An icon, remastered. Featuring next-gen acoustics and new levels of connectivity, Era 100 transforms any room with the finely tuned stereo sound and rich bass your music deserves.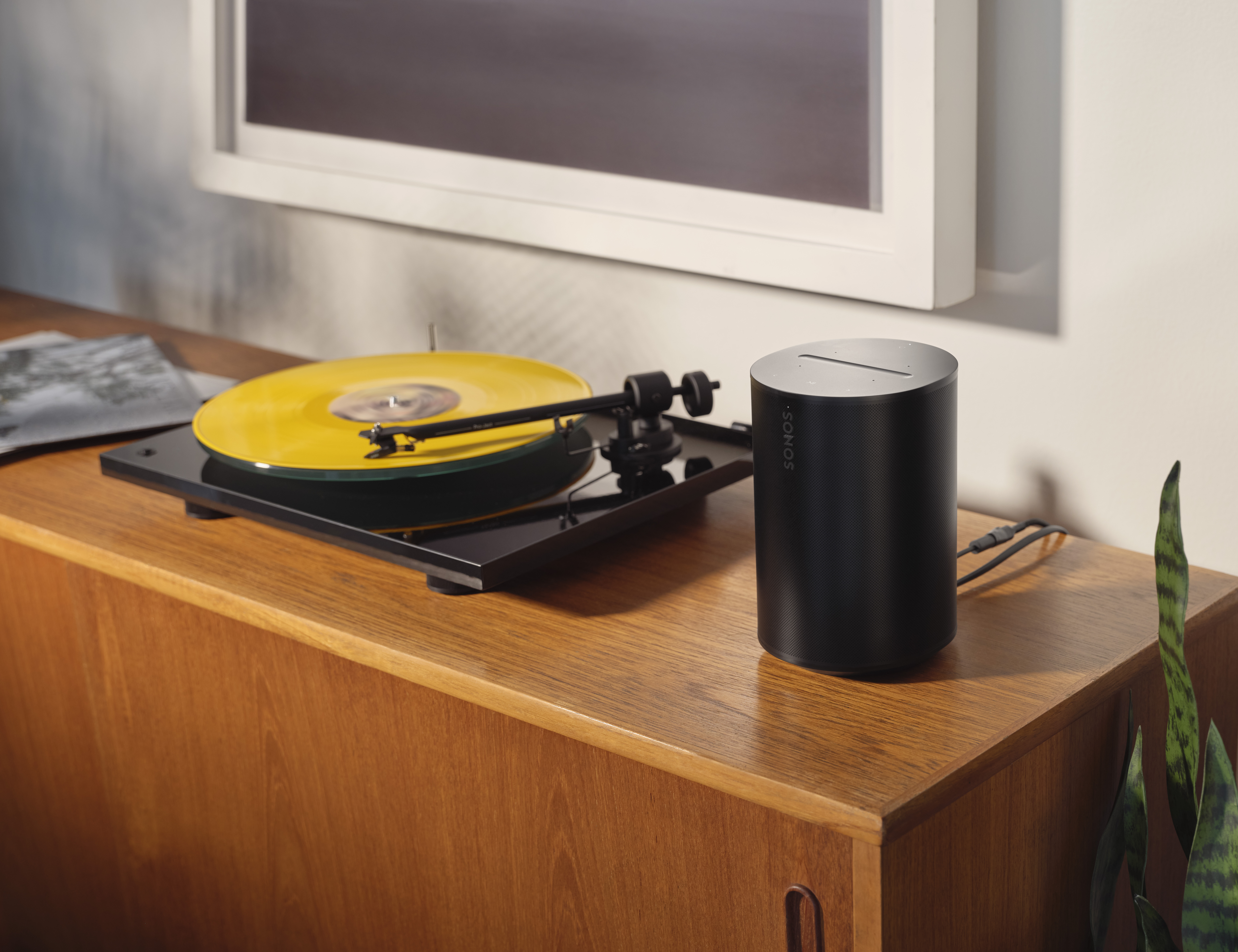 And you can enjoy all your audio content using WiFi, Bluetooth®, or the 3.5 mm line in. Not forgetting hands-free control with your voice. It definitely won't get in the way as you're cooking up a storm.
What's the recipe for this next-gen bookshelf speaker, you may ask?
Superb sonic power
Powered by a 47% faster processor, the next-gen dual-tweeter acoustic architecture produces detailed stereo separation while a 25% larger midwoofer deepens the bass. (In short, the sound packs a punch.)
Expanded connectivity options
Stream from all your favorite services over WiFi.
Or Pair a Bluetooth® device with the press of a button.
Or for record lovers, connect a turntable or other audio source using an auxiliary cable and the Sonos Line-In Adapter.
Tunes itself for you
With a tap in the Sonos app, you can optimize the speaker's EQ through Trueplay™ tuning technology, which analyzes and makes tweaks according to the unique acoustics of your space. So all your content sounds just the way it should. This works for both Apple and Android products.
Breeze through setup
Don't worry about the hassle of post-unboxing debris and fatigue. Go from unboxing to unbelievable sound in just a few minutes. Simply plug in the power cable, connect your phone or tablet to WiFi, and open the Sonos app. Not forgetting the newly designed volume slider. No worries about turning it down when the lights are off!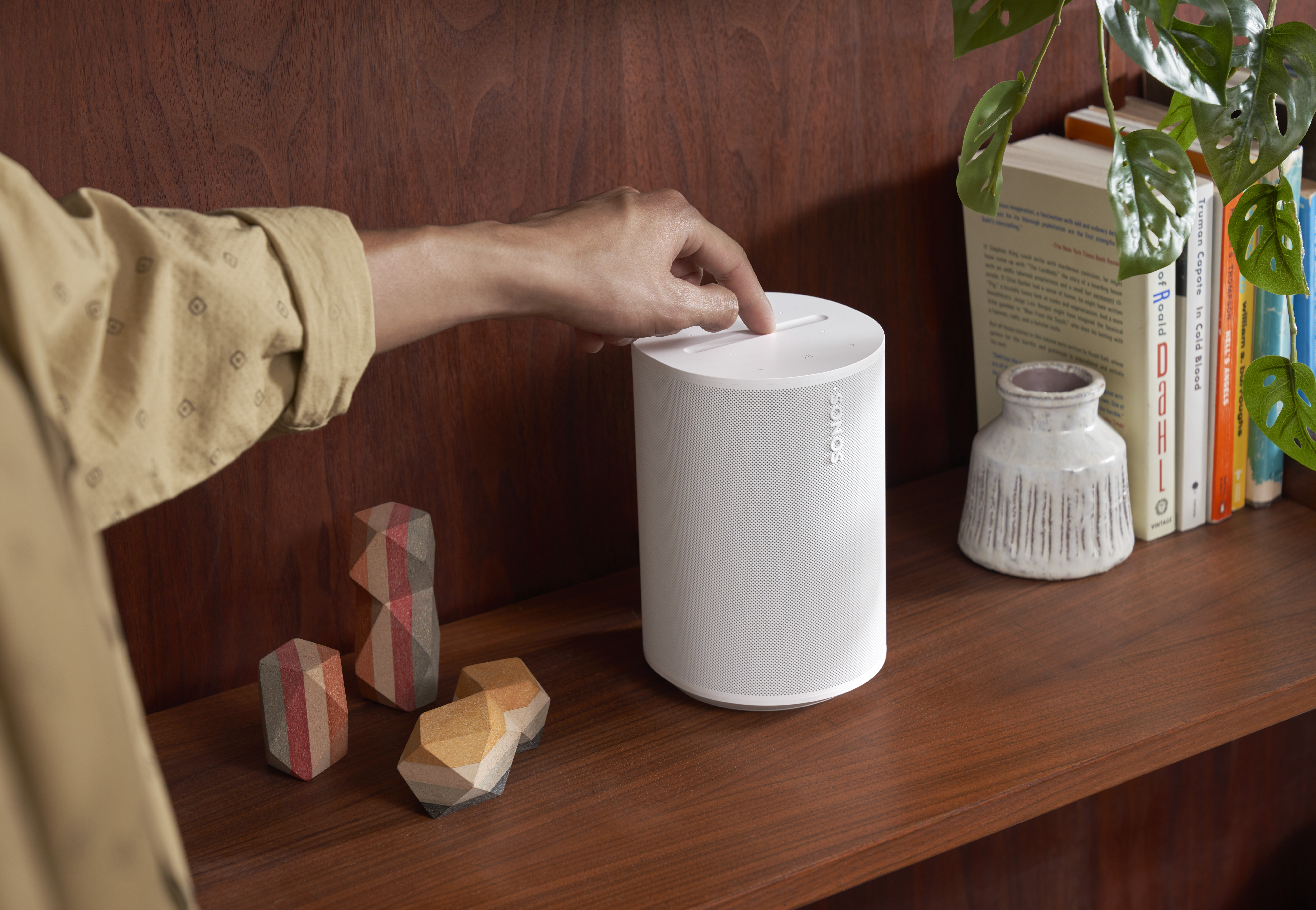 Most sustainable products to-date
Era 100 features recycled plastics, energy-saving technology, and 100% paper-based packaging made from sustainably sourced and recyclable fibers. Talk about responsible design.
Surround yourself in superior stereo
Experience an even wider soundstage and awe-inspiring sweet spot when you pair two speakers in the same room. Pair it with any of the compatible speakers (Arc, Beam (Gen 1), Beam (Gen 2), Ray, Sub Mini, Sub) and you're all set for a full course paired with movie night, right at home.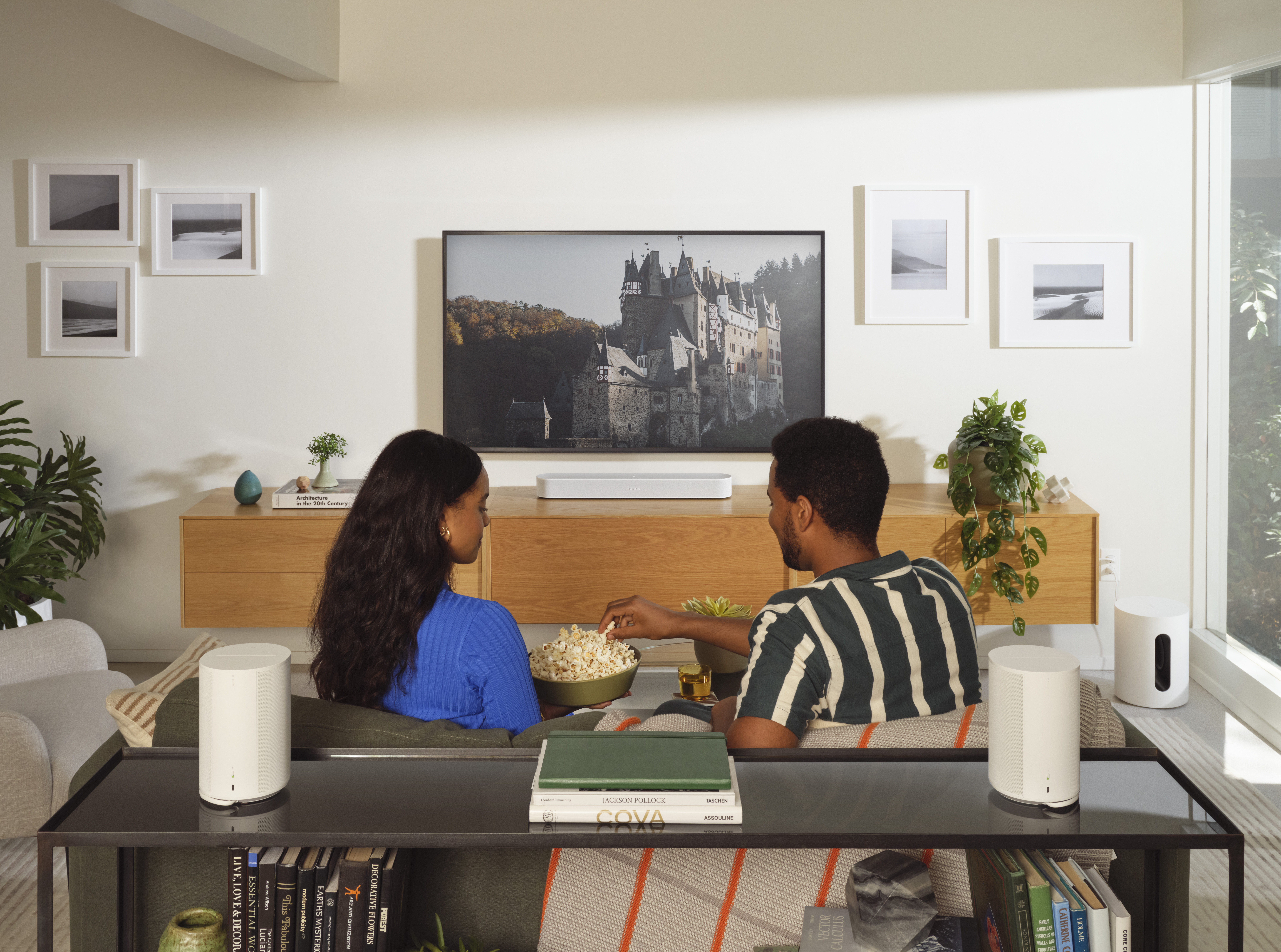 It gets better! Now onto the next dish – the Era 300.
Introducing Era 300
Feel sound all around. Experience spatial audio like only Sonos can do spatial audio. Feel like you're not just surrounded by music, but inside your music.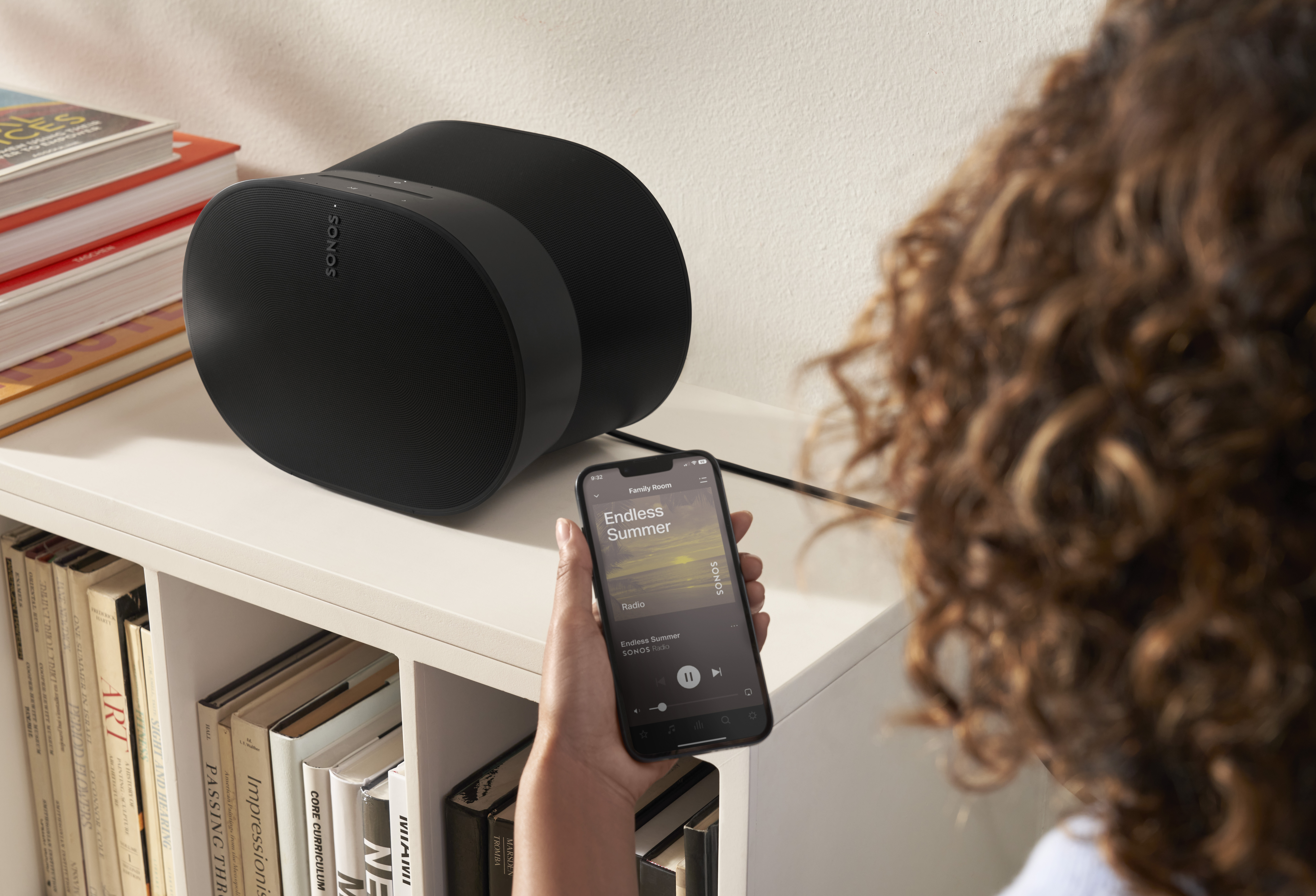 Ingredients?
Take your spatial audio experience above and beyond
Take a bite and every crisp bursts and bounces off every side of your mouth. That's spatial audio. Featuring six optimally positioned drivers all around the front, sides, and top to support Dolby Atmos Music, the acoustic design projects sound from wall to wall and floor to ceiling, immersing you in every dimension of the song.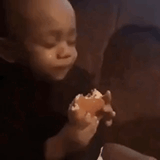 Make the whole room the sweet spot
No matter where you are or what you play, the listening experience is nothing short of extraordinary. Enjoy a sensationally spacious stereo soundstage all around the room. (Try it for yourself in our Flagship Store @ The Adelphi, 1 Coleman St, #01-17, Singapore 179803) Surround sound so real it's surreal
Experience mind-bending multichannel surround sound when you pair two speakers with Sonos Arc or Beam (Gen 2). Supercharged by Dolby Atmos, the lateral and overhead channels in each product create an all-encompassing soundstage to envelop you in the story. POV: you're a wrapped burrito.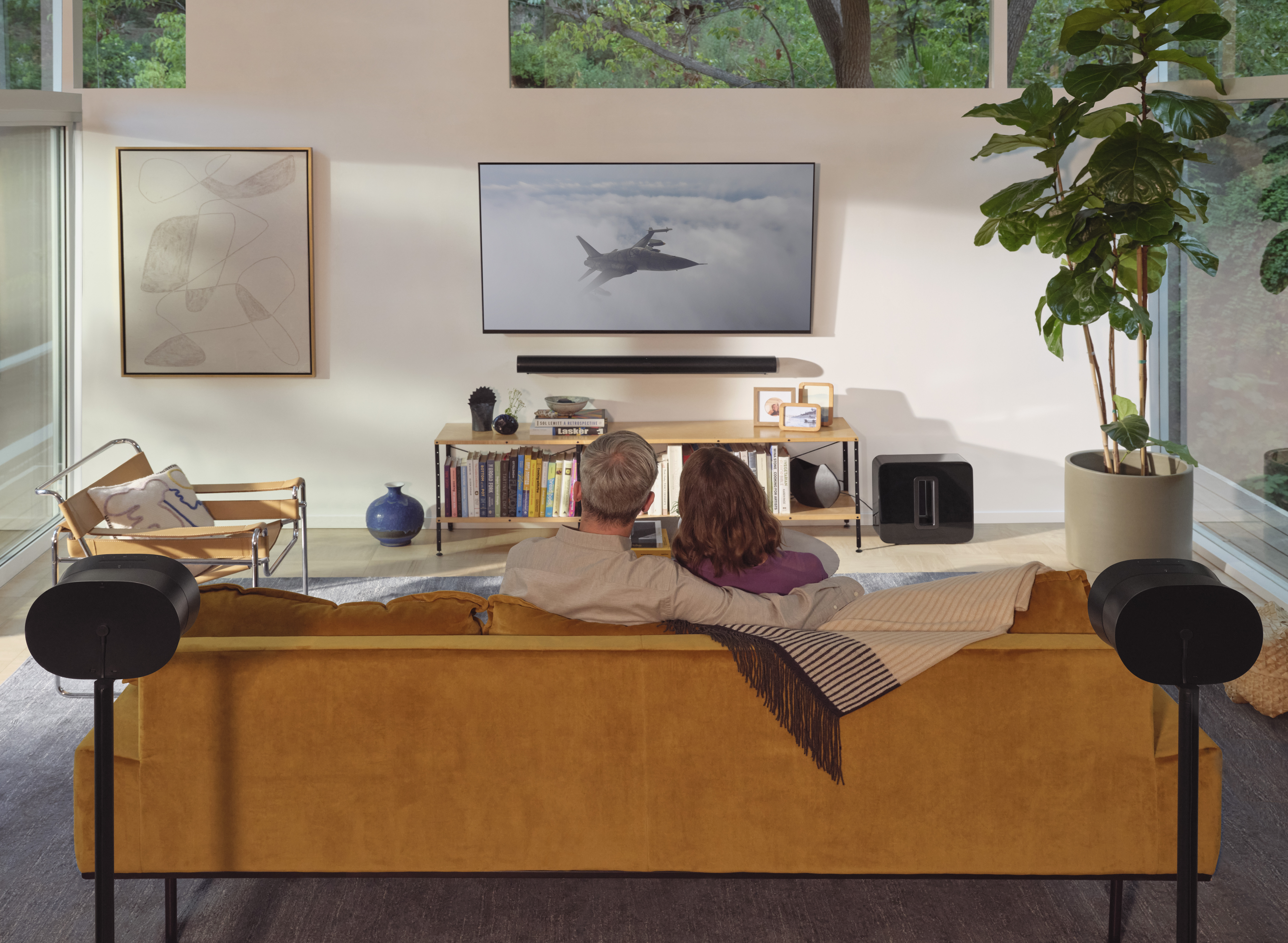 Control your way
Busy cooking and fingers are occupied? Use the Sonos app, Sonos Voice Control, Apple AirPlay 2, and the intuitive touch controls on top of the speaker. Ask Amazon Alexa to set timers, manage your smart home devices, and more.
And similarly to Era 100, Era 300 also has Trueplay™ tuning technology and joins the ranks of Sonos' sustainable products.
Now, your meal is complete. If you're looking for something to upgrade your Sonos sound system, this is just right. In Gen Z terms, the Sonos Era 100 and 300 has got rizz.
rizz
/ˈrɪz/
(slang) one's ability in attracting a romantic interest
Similar: attractive, ability to spark interest
"she's got rizz"
Now enough reading and on to listening.
Go check out Era 100 & Era 300 at our Webstore, or see what's cooking at our Flagship Store @ The Adelphi, 1 Coleman St, #01-17, Singapore 179803.