The Marshall brand is no stranger to the music industry. With more than 50 years of brand heritage and rocking stages all over the world with iconic amps. The rock spirit didn't stop there as Marshall branched into the headphones market in 2010 which was hugely successful with music-lovers all over the world sporting the iconic Marshall script logo. Now, in-ear, on-ear and over-ear headphone options are available with ANC and voice technology.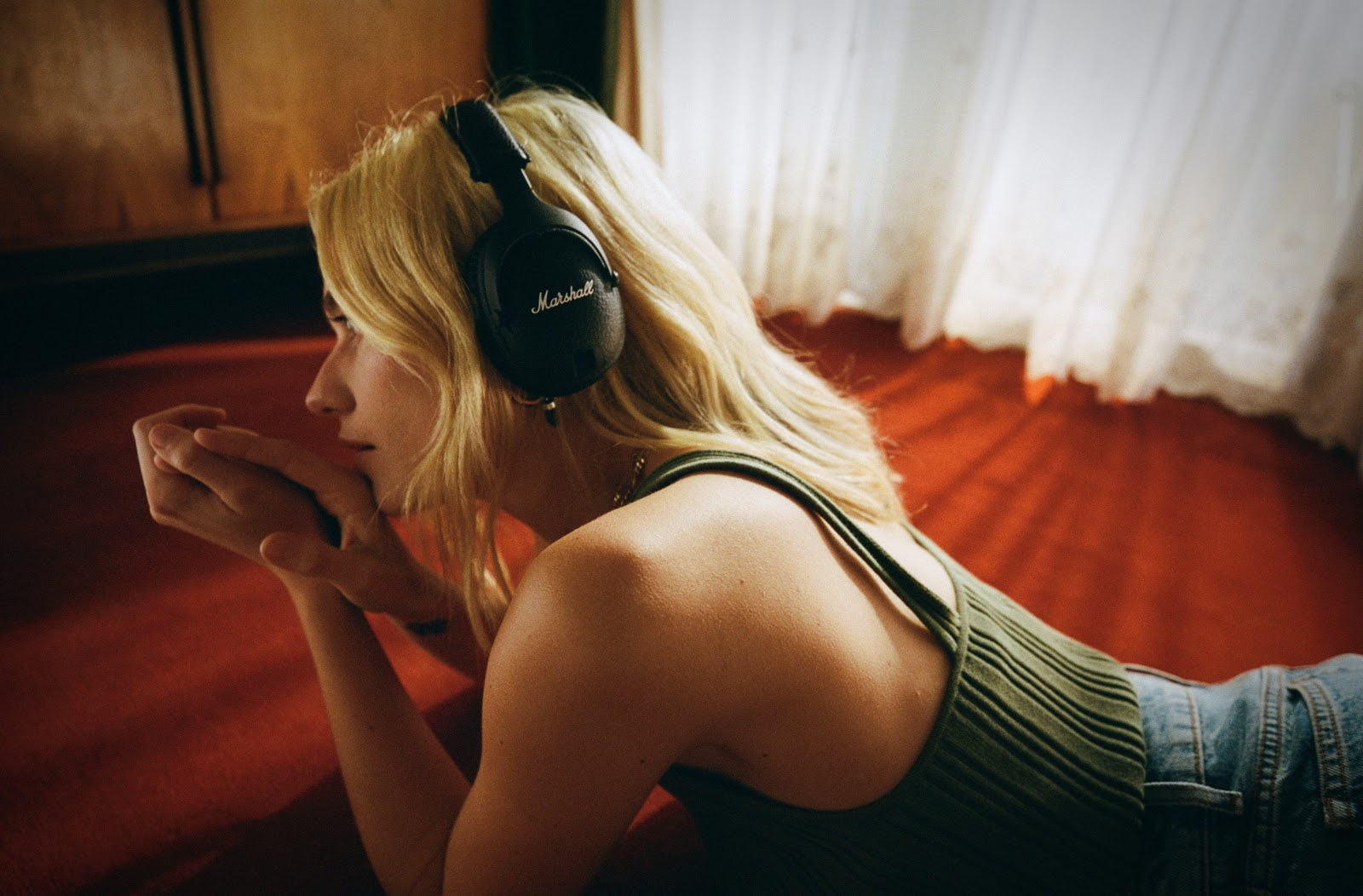 Thereafter, the brand diversified again in 2012, this time offering a range of music speakers for home or leisure use. The speakers are based on the iconic style of our vintage amps and include vinyl covering, gold metal finish, script logos and fret cloth. Their first two speakers, Hanwell and Stanmore, were named after significant locations in the Marshall story. Following that, Marshall named their speakers after cities in the UK, mainly centred around London - remembering its origins.

We found this fact so interesting, we deep-dived to bring you a tour of London according to Marshall speakers.

Uxbridge: Uxbridge is a suburban town in west London, and the administrative headquarters of the London Borough of Hillingdon. Strange but true – Uxbridge the city is often called 'the Venice of West London'. It's only got one canal but we unfortunately don't know why either! The Marshall Uxbridge is a nod to the street of the very first music store that founders Jim Marshall and his son, Terry Marshall, started in 1960 (which we will elaborate on in the later part of this post). Tiny, humble beginnings, but mighty indeed.

Acton II: A large residential suburb, Acton is home to leafy Gunnersbury Park, with lakes and a former Rothschild family mansion, now a local history museum. Fun fact: Scenes from the 1986 film 'Aliens' and the 1989 film 'Batman', were shot inside the disused Acton Power Station.

Stanmore II: Stanmore is a suburban residential district in the London Borough of Harrow in Greater London. Fun fact: Stanmore was home to RAF Bentley Priory, which became famous as the headquarters of Fighter Command during the Battle of Britain and the Second World War, and it was here that the Battle of Britain was controlled from

Stockwell II: Stockwell is a district in South West London, England, located in the London Borough of Lambeth Fun fact: Stockwell and neighbouring South Lambeth are home to one of the UK's biggest Portuguese communities, known as 'Little Portugal'.

Kilburn II: Kilburn is an area of London, England, which spans the boundary of two London Boroughs. Fun Fact: Kilburn's name comes from a stream (which could have been 'cold bourne', 'cow's bourne' or 'King's bourne') that formerly constituted the upper part of the River Westbourne.

Marshall's impact on the music scene has been undeniable. The brand has been celebrated by some of the world's greatest bands and musicians including: Jimi Hendrix, Eric Clapton, Slash, Oasis, Muse, Gorillaz and Bring Me The Horizon. Their signature amps can be seen on tour with artists like Justin Timberlake, Kendrick Lamar, and Lana Del Rey. However, none of this would be possible without founder and revolutionary, Jim Marshall OBE and his son Terry.
After over 20 years gigging on the road on 7 July 1960, Jim opened a family-run music store with his wife Violet and son Terry called 'Jim Marshall and Son', at 76 Uxbridge Road, Hanwell, London. Today you will find a plaque on the pavement outside to celebrate our humble beginnings.
The store quickly got a reputation as the place to be for young rock musicians. He soon became one of the leading amplifier stores in the region.
However, these young guitarists were complaining of not getting the tone they wanted from the amplifiers available. So, Jim and Terry decided to build their own. The first amplifier now known as 'Number One' attracted 23 orders on its first day in-store in September 1962.
And the rest, as they say, is history.