With Fathers' Day around the corner, we're beginning to think of the best gift or the "perfect" way of spending the day with our Dads. Our team decided to compile some ideas for you so you don't have to go digging on your own! Here are three ways to switch things up and help make the day extra special for our dads!
#1 Cooking with/for Dad
Sometimes, the best way to love someone is to bless them with a break. That could be just what your dad needs – a break from cooking (or doing the dishes). Now this is your chance to whip up something impressive. Find a list of solid recipes at the end of this blog!
And even if these recipes don't turn out well, you can have a great laugh together (before you S.O.S. for McDonald's). In that case, help yourself to some helplines with great deals at the end too.
While you're busy cooking up a storm, fill the home with the breakthrough acoustic design of the Sonos Era 300 that projects sound from wall to wall and floor to ceiling, immersing you in every dimension of the song.
Busy marinating chicken but want to skip to your dad's next favourite tune? No problem. Simply ask Alexa, or the Sonos Voice Control for help. Enjoy hands-free ease and control over your music.
#2 Watching A Movie
Cozy up on the couch as a family and enjoy these classic dad movies that are sure to bring everyone together!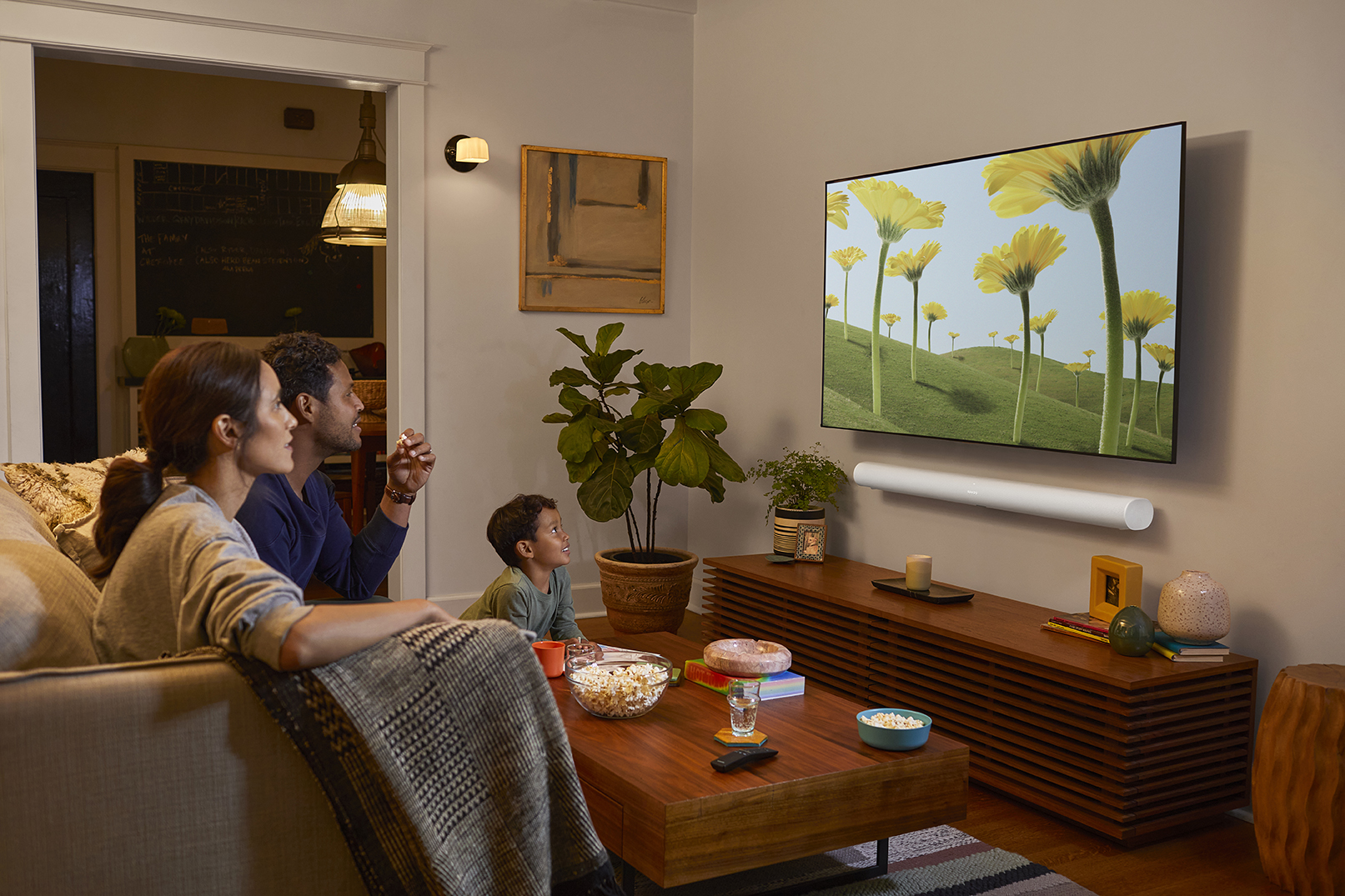 Take your movies to the next level with Dolby Atmos. Our Sonos Arc has upward-firing drivers built-in which bounces sound from the ceiling so that you can experience sound in 3D. Brilliant sound is no longer just beside or behind you, but it's a whole atmospheric experience.
Want to go the next step? Immerse yourself in the Sonos Home Theatre 7.2.4 set-up. Pair your Sonos Arc with a Sonos Sub and bass it up… then add in Era 300s as your rears and get ready to tuck yourself in for a night where movie… and (almost) reality collide. Imagine John Wick firing a shot past your ears, or Spider-Man swinging around you!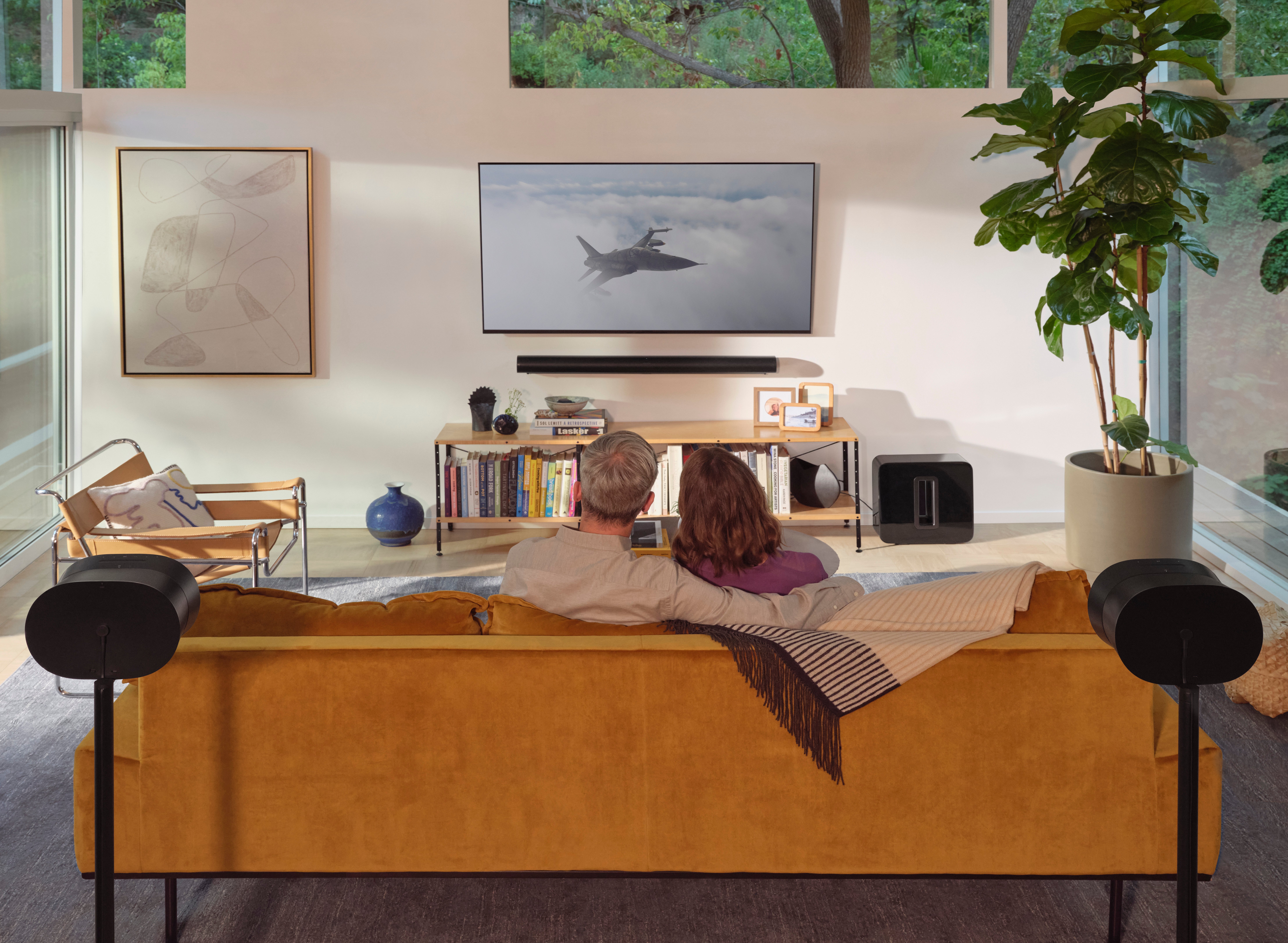 #3 Listening To Each Other's Favourite Songs
You can also have nostalgic tunes playing in the background as the family comes together for a meal. If your dad gave you a love of music, now you can give it back to him.
Fancy a trip down memory lane? You can take this opportunity to look through photos and memories together as you listen to these songs too! Fusing the old and the new, the Marshall Home Line III speakers are great to enjoy the greatest hits in his times and ours.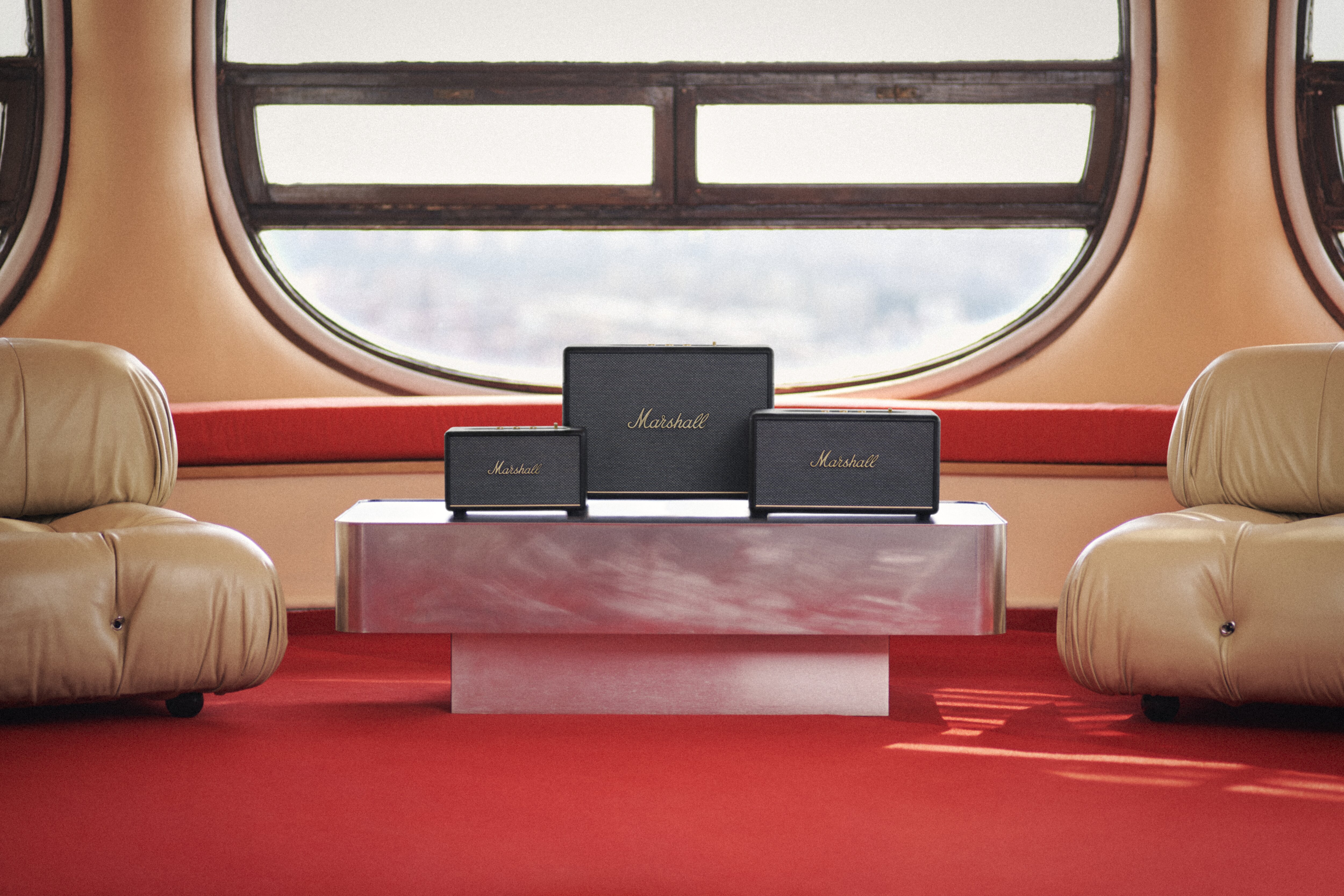 Marshall Home Line III Speakers