A home theater tends to be rather expensive and time consuming to set up, so you want everything to look pretty awesome when you're done. Thanks to thinner TVs, smaller projectors, and attractive speakers a lot of this has already been solved for you.
However, there is one aspect of home theater setups that tends to get overlooked: cable management. Nothing can turn a home theater from awesome to ugly like unsightly wires hanging all over your living room. Dangling cables can also take your living room from a place of relaxation to an obstacle course. Luckily, this is also a problem that is very easy to fix. When fixing your cable clutter, there are several different things you can do to organize or to hide your cables
Power Head Position
This method is the neatest look if you want to eliminate cable clutter completely, as it involves shifting the power supply switch behind the TV altogether. With this, your TV will appear to be floating, with no traces of wall plates. However, you may need to consult the services of a professional to adjust the power supply position for you, as improper handling can result in undesirable consequences.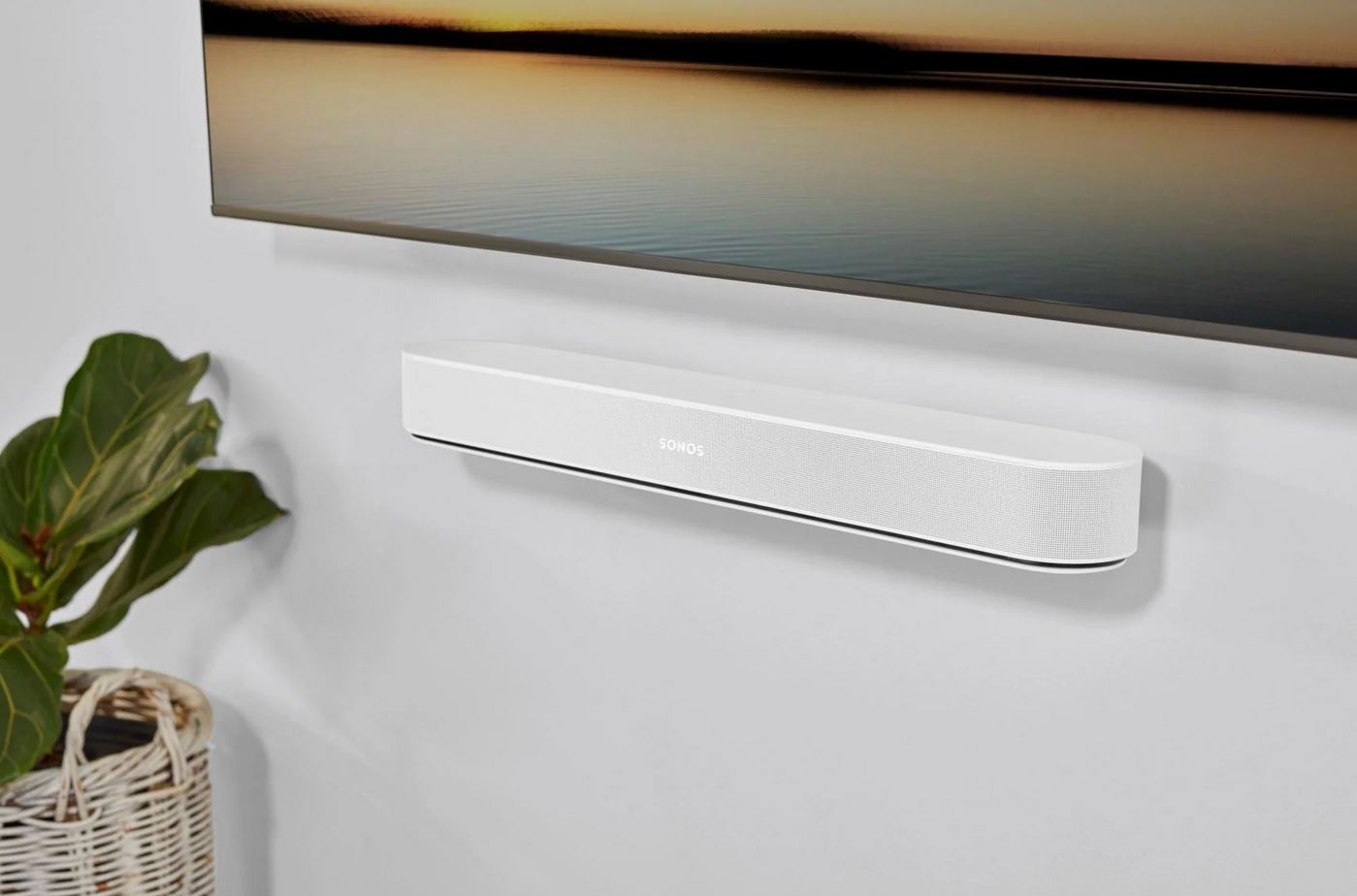 Wall-mounted Sonos Beam Wireless Soundbar Setup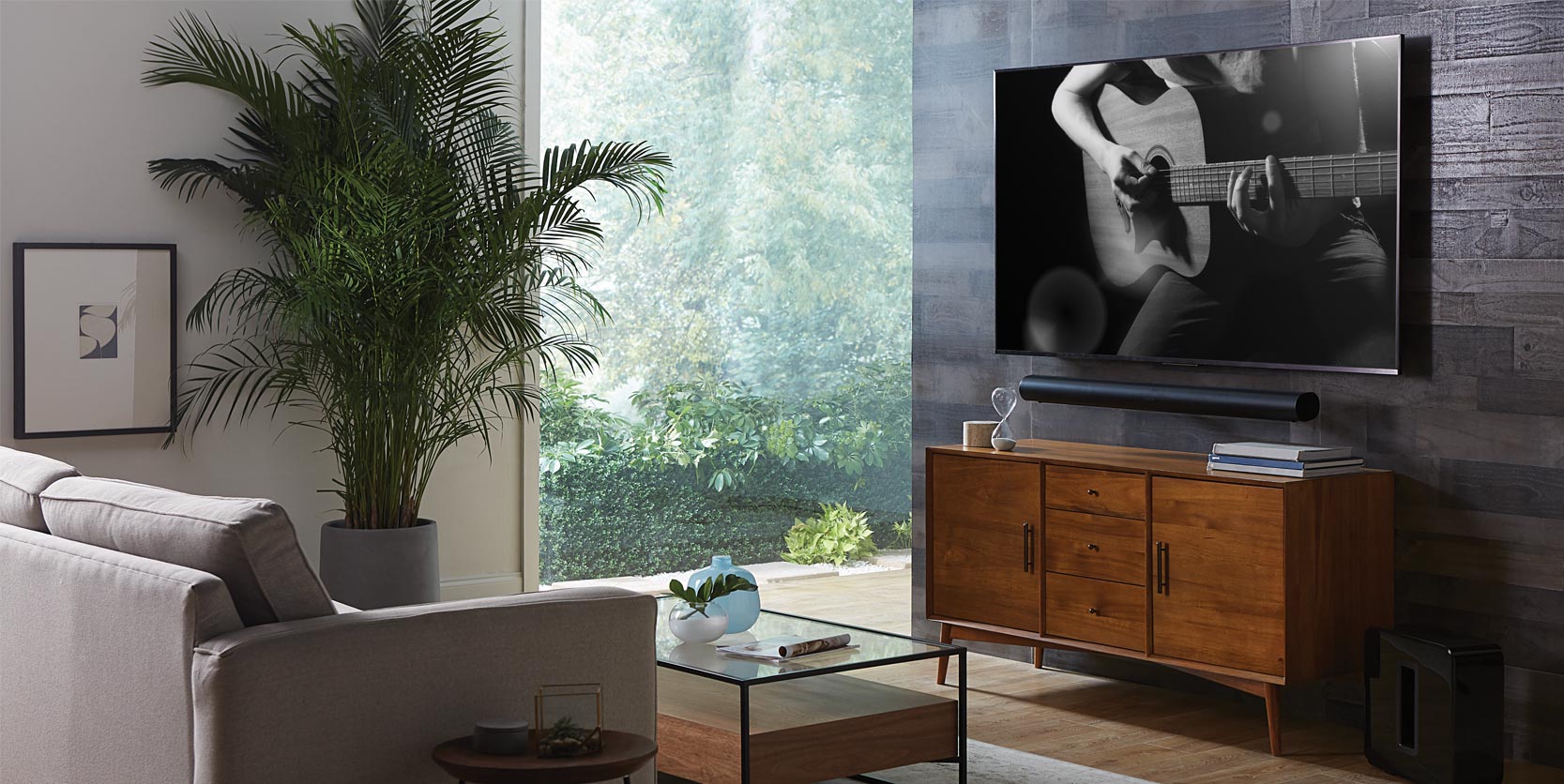 Sonos Arc (wall-mounted) and Sonos Sub Wireless Home Theatre Setup
Wall Plates
Hanging wires are concealed behind your wall-mounted TV using wall plates that run the cables behind the wall to hide the cable entirely. Of course, depending on the surface and type of connection you want, there are different methods for mounting wall plates. The basic wall plate in its simplest form, however, can be installed with screws into the wall surface after cutting out the required opening — or with a mounting bracket for structural reinforcement. To avoid extra work later, test all cable connections before securing the wall plates into the wall, and secure any dangling ones with tape if necessary. Wall plates look professional and offer a clean look to your home.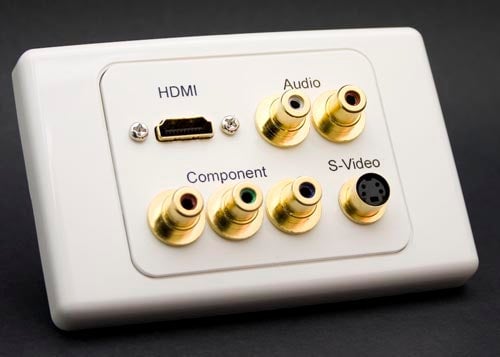 Example of an audio visual wall plate (components may vary according to your setup's needs)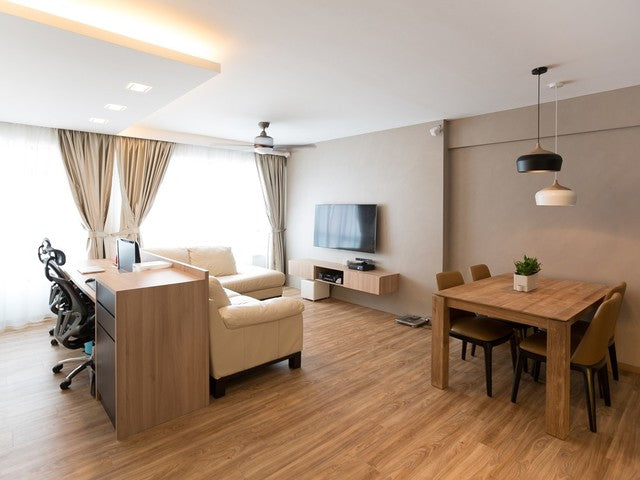 Cable Trunking
Especially if you've already installed your TV mount successfully and you don't want a lot of drilling work, then cable trunking is a great fuss-free method to hide all your connecting cables. These come in a variety of colours to suit the interior design in your home and can even be found readily available online.
With a few prior measurements and a blade saw, you can easily customise self-adhesive trunking to your preferred fitting, with just a peel-and-stick application. You can also easily paint over the trunking with your current wall colour to make your TV setup as seamless as possible. Of course, if you are looking for something more durable, metal trunking casing options are available too. However, screws have to be drilled into the wall, and they tend to be more pricey than plastic trunking.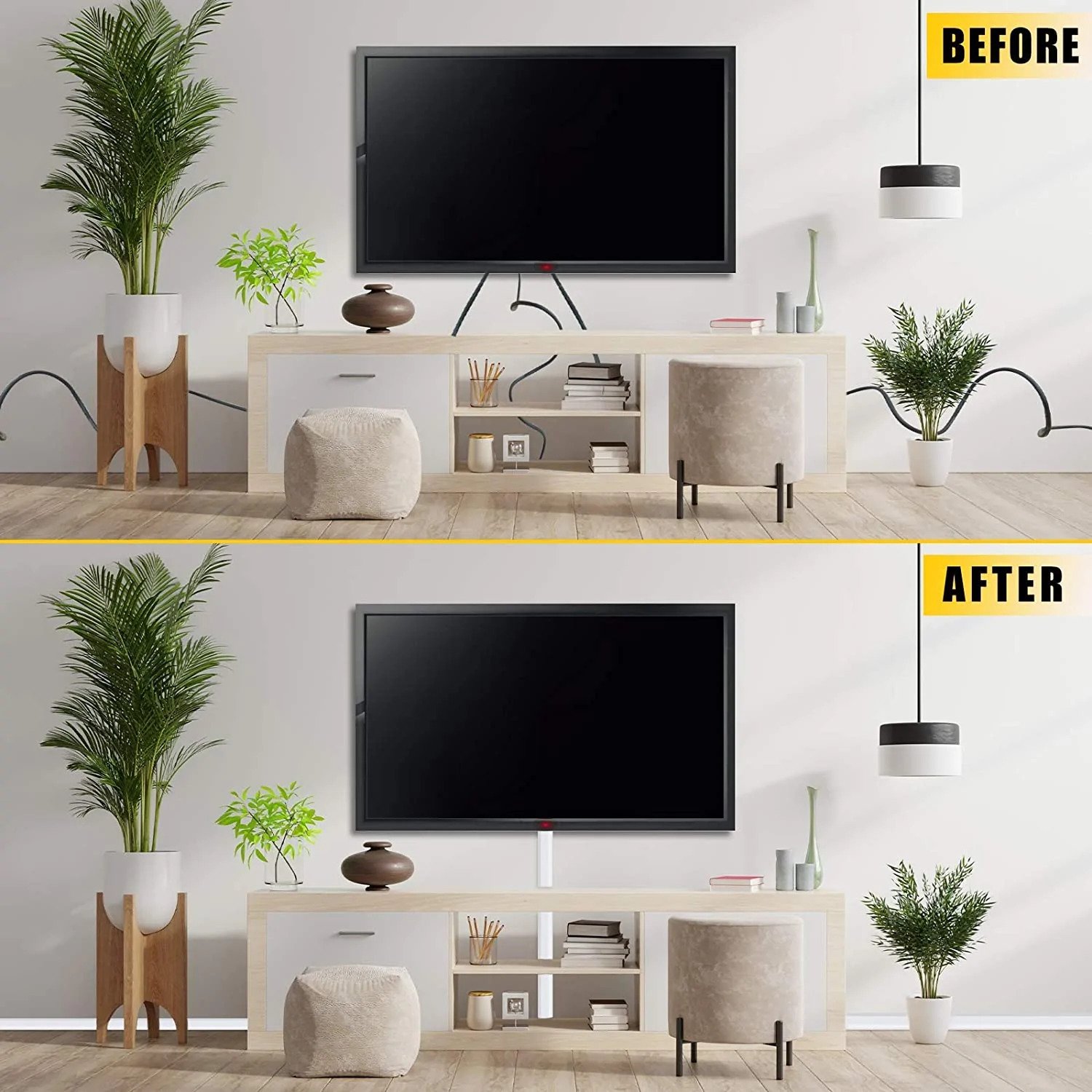 Bonus: Tired of lifting cables off the floor when vacuuming? Cable trunking helps to hide cables in and fix to the skirting-board, neat and tidy.
Save on your Home Theatre Setup with Sonos Group Buy!
Building a home theater should be well thought out and carefully planned. There are options for any budget and the fruits of your labor can be well worth it. Hopefully, this article provides you with the needed information to jump-start your search for the perfect home theater system and enjoy the cinematic experience you always wanted.
Save on your dream Sonos Home Theatre setup by joining our Group Buy.