Hey there. I'm an intern at TC Acoustic. And here's how I brought home a Sonos 5.1 Sound System for free.
How?
It all started one day, when I was about to get my favourite midday snack from the pantry - cereal. I strolled over and I bumped into none other than my CEO, Christian Honegger. And no, he didn't just brush off the presence of the intern in front of him as many other CEOs would have.
Instead he started asking me about my life and how my internship has been so far! And of course I had to tell him how much I enjoyed writing blogs since my brain's gears simply clicked when you said anything with the connotation of 'words.'
What happened next left me flabbergasted.
Christian replied with a "Why not borrow a Sonos 5.1 system for a couple months and write about it?"
I was speechless.
I wasn't just being entrusted with a few demos.
I was being entrusted with a whole home theatre system. It comprised of highly premium speakers and they definitely didn't come cheap.
So I brought the 5.1 System home - by car of course.
After lugging the loots home, it was time to set it up!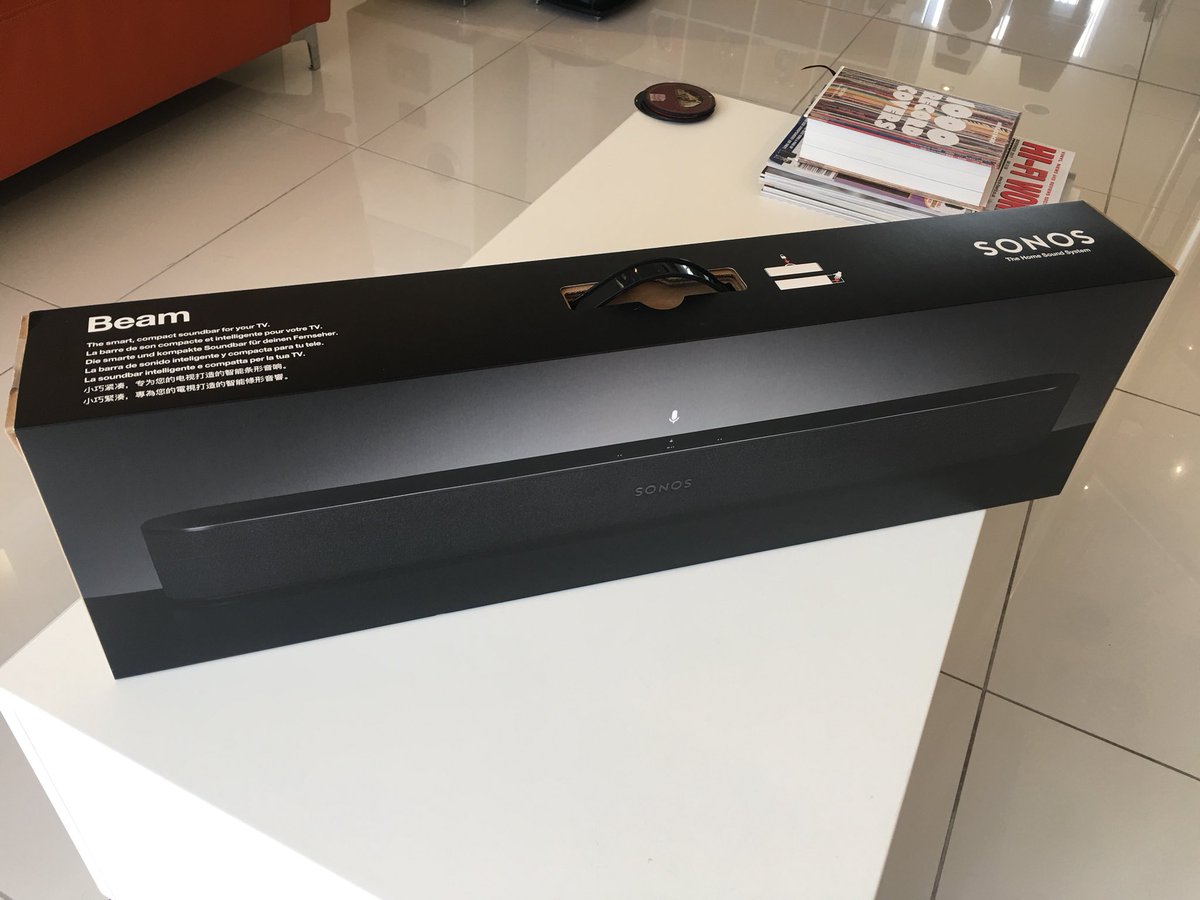 Even though I brought 5 speakers home (1 Sonos Beam, 1 Sonos Sub, 1 Sonos One, 2 Sonos One SLs), it took me just under 10 minutes to set up every single speaker.
After setting it up, I decided to take it for a test drive for my family's ears to assess its quality.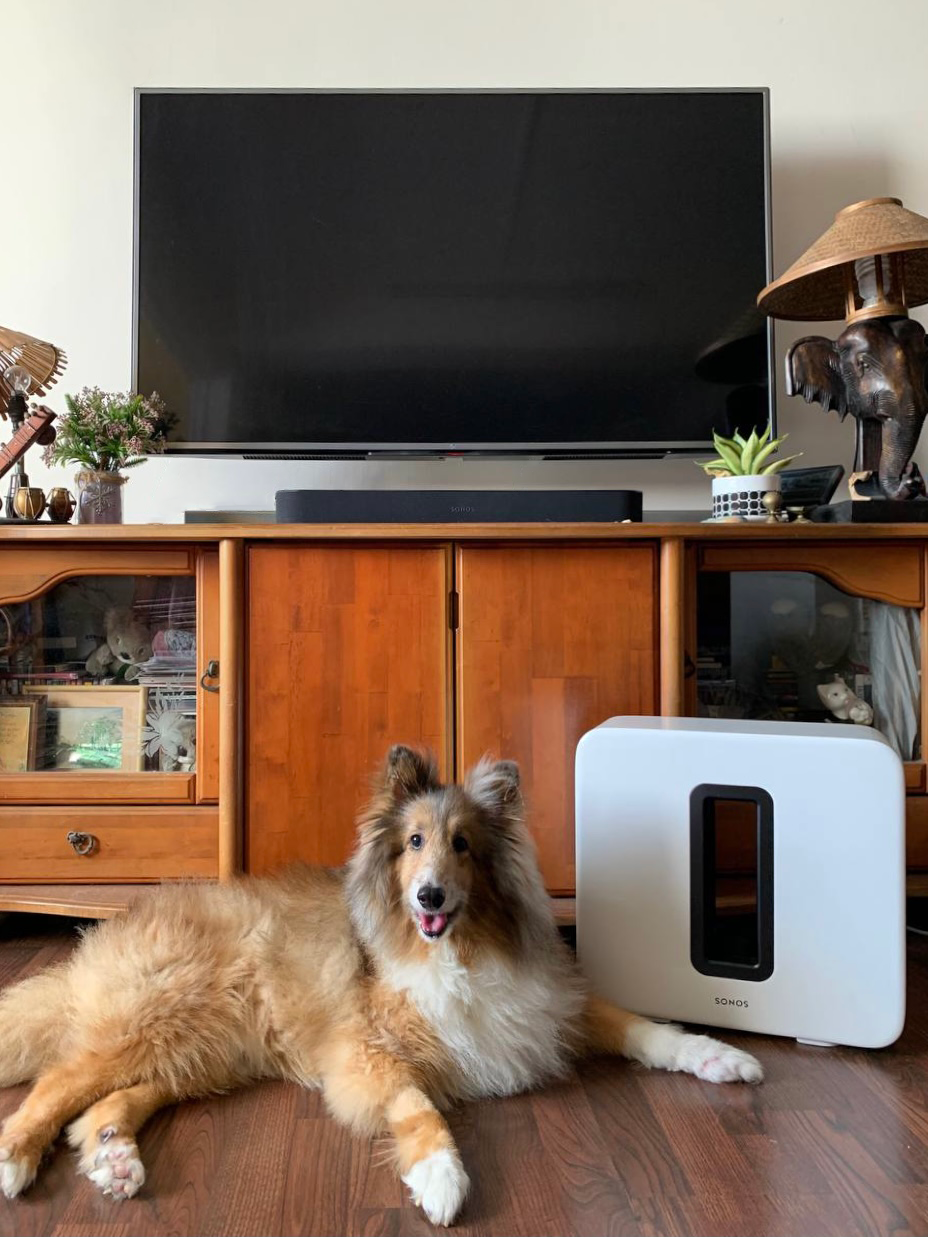 Ft. my dog apparently enjoying the music too
And when I played a song, our jaws simply dropped.
The sound felt so real, it seemed almost unreal. When I closed my eyes, it felt as though I was actually in a live concert. (Minus the greasy and sweaty stench that accompanies most concerts, of course.) The sound quality was immaculate!
Ever since I've gotten a Sonos system, the inertia to leave my house has increased tenfold. All I want to do is sit in the middle of the living room, close my eyes and just be immersed in the surround sound.
My parents absolutely loved it too! As an avid television-watcher, my dad is often seen glued to the sofa after getting home from work, seemingly absorbed into a whole new world on its own.
He even told me, "After you return these Demos, I'm going to buy a Sonos soundbar for myself."
It's surely going to be hard to part with these Demos, but it's a good thing my parents are deciding to invest in a Sonos system anyway.
Working at everyone's favourite company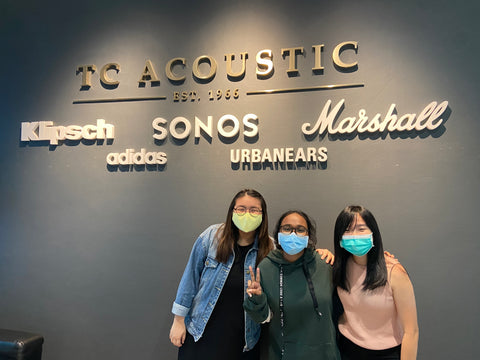 Curious about this home theatre system I've been raving about?