On the 9th of April, 2021, TC was featured on CNA's Tech Talk with Daniel Martin.
Our CEO, Christian Honegger shared about Sonos' newest product, the Roam. It is a dustproof, waterproof and ultraportable speaker. With a seamless transition between Wifi and Bluetooth, it's sure to enhance your listening experience. It's about the size of a coke can and fits snugly into the water bottle holder on your bicycle! (Perfect for an evening ride with some tunes to accompany you.)
Despite its small stature, it has a mighty sound because of its custom-designed drivers. Automatic Trueplay™ acts like a little sound engineer inside your Roam, allowing it to adapt to its surrounding acoustics, optimising the sound you hear.
Roam can also be integrated into your home sound system so that your portable speaker and home sound system become one. With a 10h battery life and a wireless charging option, you can bring great sound with you everywhere you go.
Christian even compared Roam to other Sonos speakers such as the Move and the One SL, differentiating their different purposes and key features. So, if you'd like to hear what purpose each speaker serves, or if you'd like to tune into the full interview for yourself, you're in luck! Check it out right here.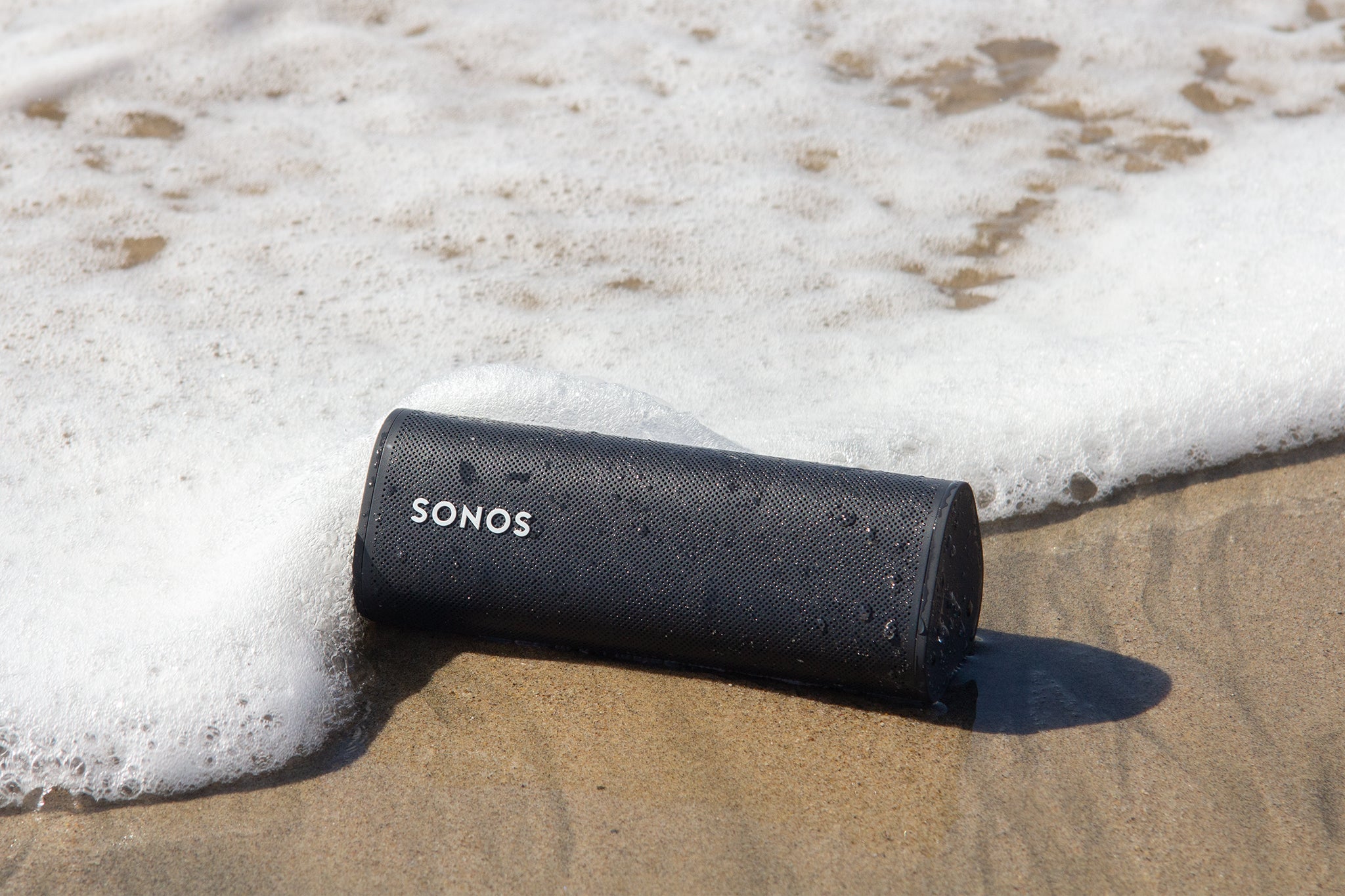 Thank you CNA for having us - we had a great time sharing about the latest Sonos product that's got us all star-struck.
P.S. We were also featured in 3 other media platforms in the past year (South China Morning Post, American Express, AsiaOne)!
---
TC Acoustic is the exclusive distributor for Sonos, Klipsch, Marshall, Adidas and Urbanears products. Established in 1966, TC has about 500 distribution points across Singapore, Southeast Asia and Hong Kong. Their customer service is world class, earning themselves a 4.9 out of 5 stars on Google reviews.