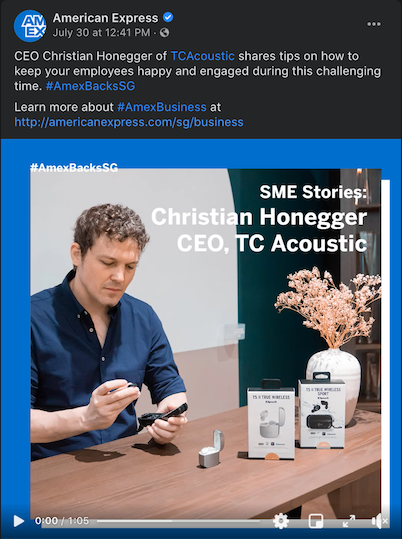 TC Acoustic Featured on American Express SME Stories
Our CEO, Christian Honegger, shared about our #TCcares initiative, as well as how our staff are coping in the midst of the COVID-19 outbreak.

Watch the 1 min video for yourself now!

For more stories of how #TCcares has made a difference in the lives of our employees and past employees, head over to https://www.tc-cares.org/.