Welcome to Noob Reviews. A review written by an average person with average ears and decent opinions. Now, let's put things into perspective. I may be an employee at an audio brand distribution company but it doesn't mean I'm an avid audiophile, I am simply more ✨educated✨ than the average Joe. (Oops, sorry Joe.)
First Things First
You might have read the blog that breaks down the technicalities of the Era 300. Well, today we ain't talking technicalities. We are talking raw and unfiltered thoughts about the 7.2.4 Sonos Home Theatre Setup.
If you have 0 context about what the 7.2.4 Home Theatre Setup is, the pre-requisite would be to read the previous blog - Sonos Era 300: Is It Worth the Hype?
Oop- That Made ME Look
The moment I plopped down on the sofa right in front of the television, my eyes were in for a treat.
The sleek white Arc parked perfectly on the television console.
The white Sub that was not hideously out of place yet conspicuous enough to pique your interest.
Lastly, the 2 glorious white Era 300 surrounds.
I think… I fell in love at that moment. 😩✋🏻 (Fun fact: Girl has been single for all of her life. So… huge statement!)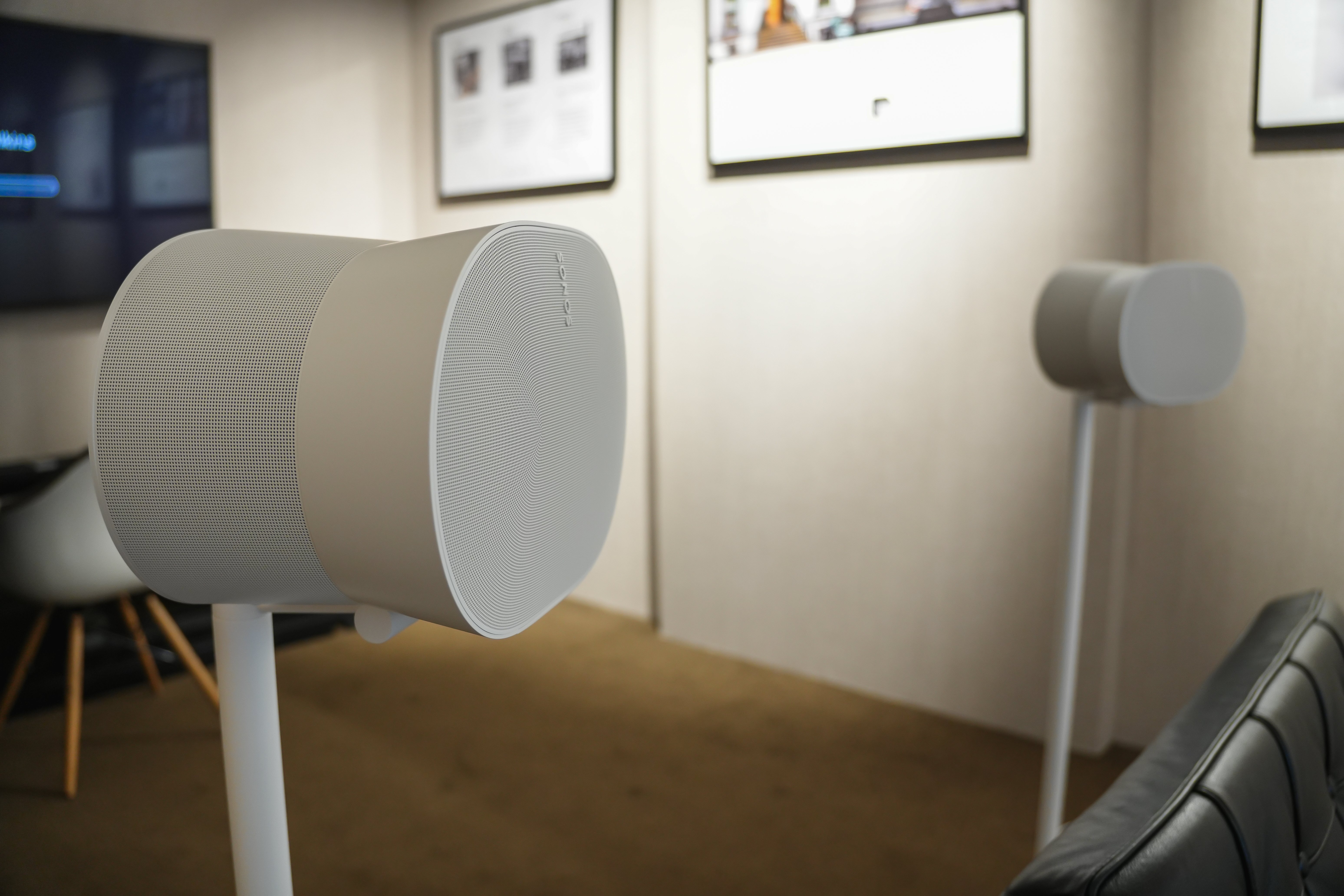 White Era 300 Speakers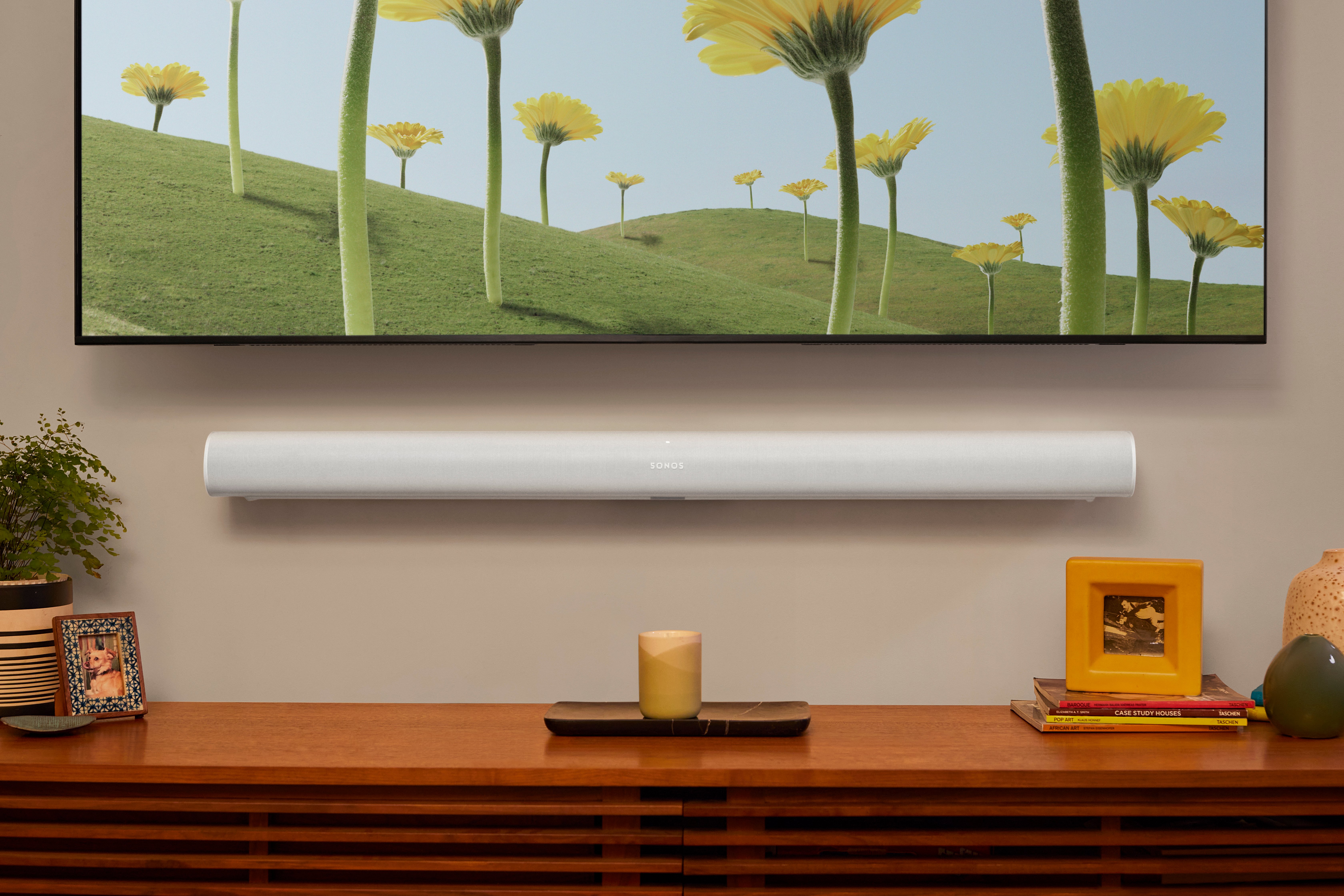 White Arc White Sub
To all of you who have consciously swapped plastic straws for a trusty metal straw, one-time use plastic bags for reusable shopping bags and the list goes on… TLDR, your lifestyle screams "SUSTAINABILITY!!!!" Sonos sees you, hears you and does it yet again. Here are some fun facts about the Era 300.
1. Instead of using adhesives, screws are used to assemble the product making it easier to repair and recycle. (Yay to less waste!)
2. The exterior of the Era 300 is made by using recycled plastic. (Okcurrrr, Sonos we see your efforts! 👀)
3. The white Era 300 comes in a new shade of white that is softer and blends in with home interiors. (Sonos, you dropped this. 👑)
I Saw, I Heard and I EXPERIENCED!
The first clip that was played was from the movie Top Gun: Maverick. As the planes flew by, it felt like they flew over my head too. Perhaps the gust of wind coming out of the air-conditioner played a part too. The dialogues were clear as day despite all the action going on. It was as good as Tom Cruise being seated right beside me on the couch. Well, a girl can only dream. 🛏💭 For somebody who has watched this movie twice in imax, despite the smaller setting, the sound didn't sound like a fraction of what I experienced in the cinema. It was surprisingly comparable or perhaps even better. I was kept on the edge of my seat the whole time.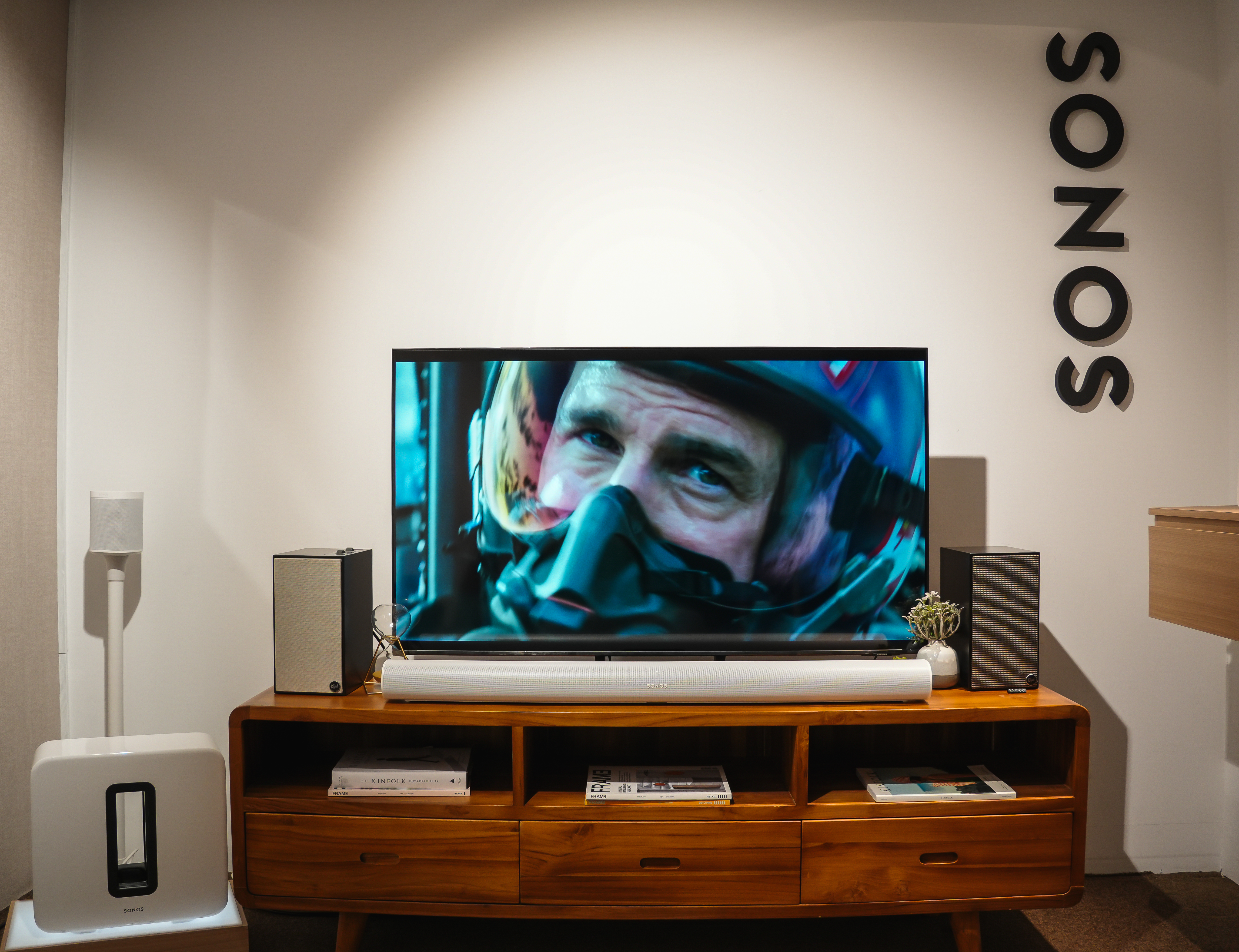 With all the hype surrounding spatial audio, I had to test it out for myself. I requested a personal Billie Eillish concert, call me basic but it was one of the best requests I have ever made. As Ocean Eyes played on the system, the different layers of sounds came in waves - vocals, harmonies, percussion… Goosebumps inducing. It was honestly as if somebody cloned Billie and put her all around me.
Verdict
Enough said, it's time for my ratings.
Could save many turtles / 10
I will never pay for a movie ticket again / 10
I might never leave my house / 10
Aesthetics, sound and an EXPERIENCE, what more could one ask for?
In hindsight, you could be asking for more. If you're not, the following offer still stands. Reading about the experience does not suffice, you have to be there, in-person, using your own ears to hear it for yourself. Book an appointment with our in-house Sonos experts at our Flagship Store. The Adelphi (Opp Funan Mall), 1 Coleman St, #01-17 S179803
Psst... if you're a tad bit intimidated by the idea of going down for an in-person visit. (Introvert things, yes I relate.) You can also get educated more about Sonos here! Thank me later!