TC Acoustic is ranked #1 Best Customer Service in Singapore for the second year in a row! (Home Goods - Consumer Electronics Category)
Thank you to every customer who has supported us along the way. We are delighted by the win and remain dedicated to Serving Happiness.
How the survey was conducted?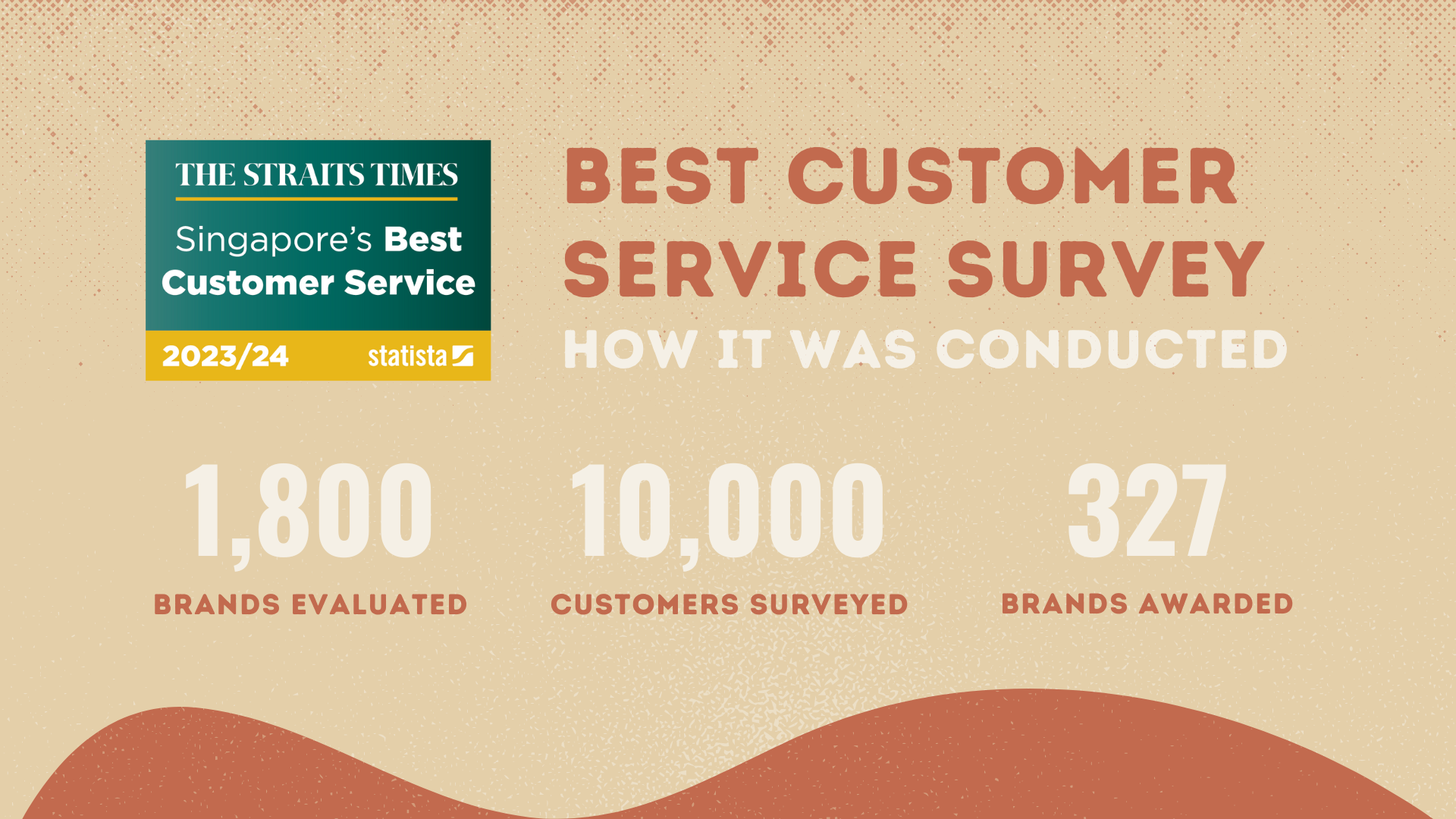 Straits Times Singapore's Best Customer Service 2023/24 - Infographic - TC Acoustic
Run by the The Straits Times and research firm, Statista — the Singapore's Best Customer Service 2023/24 ranking is based on an independent survey of almost 10,000 customers. That's 113% more than last year's participants!
The survey was conducted on retailers and service providers from 99 categories. Participants of the survey were asked to rate the brands in terms of how likely they are to recommend. Furthermore, they evaluated the quality of communication, professional competence, range of service, customer focus and accessibility of the brands.
In order to identify companies with continuously good customer service, results from the previous year's ranking were taken into account.
How did we do?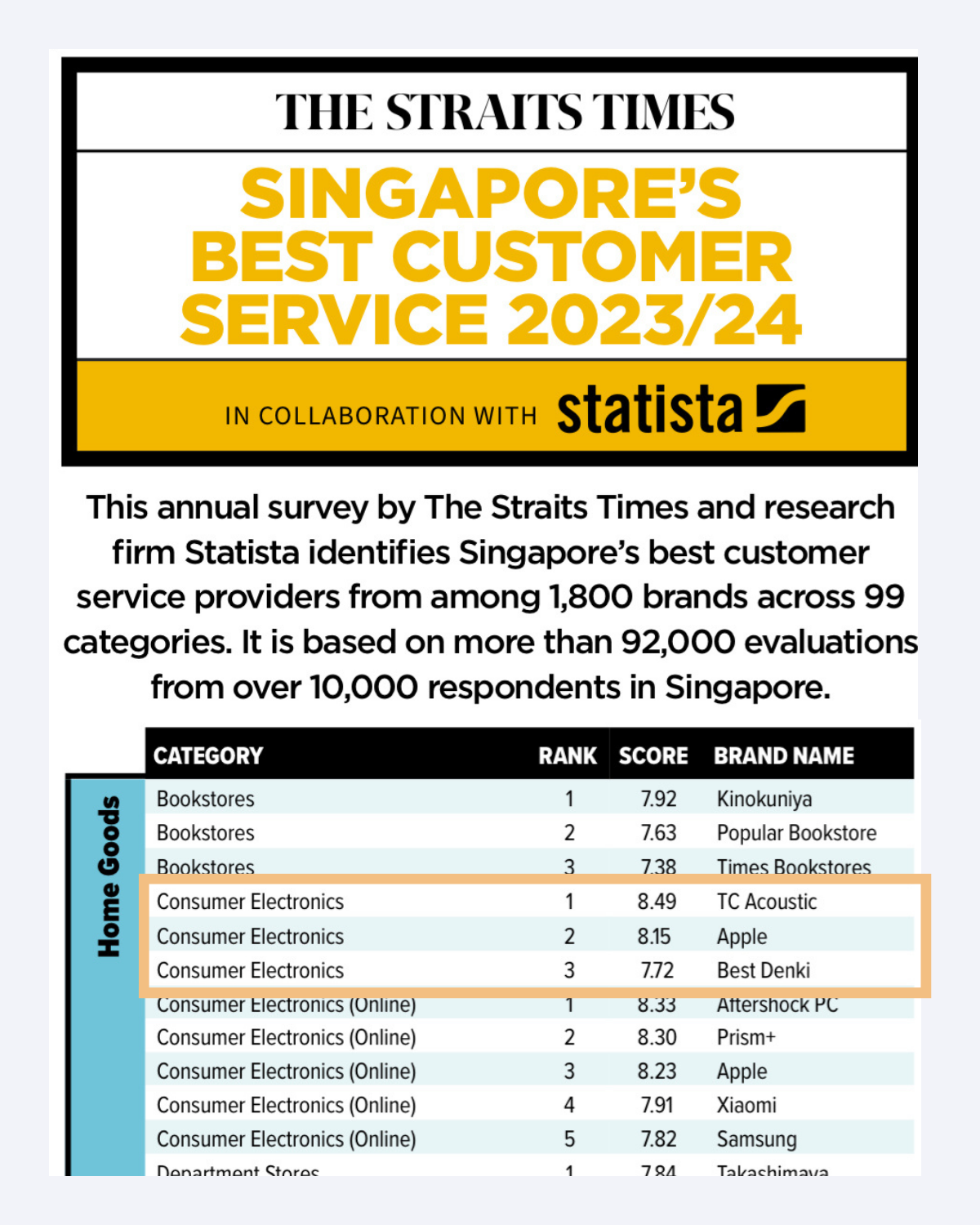 Straits Times Singapore's Best Customer Service 2023/24 - Consumer Electronics Category - TC Acoustic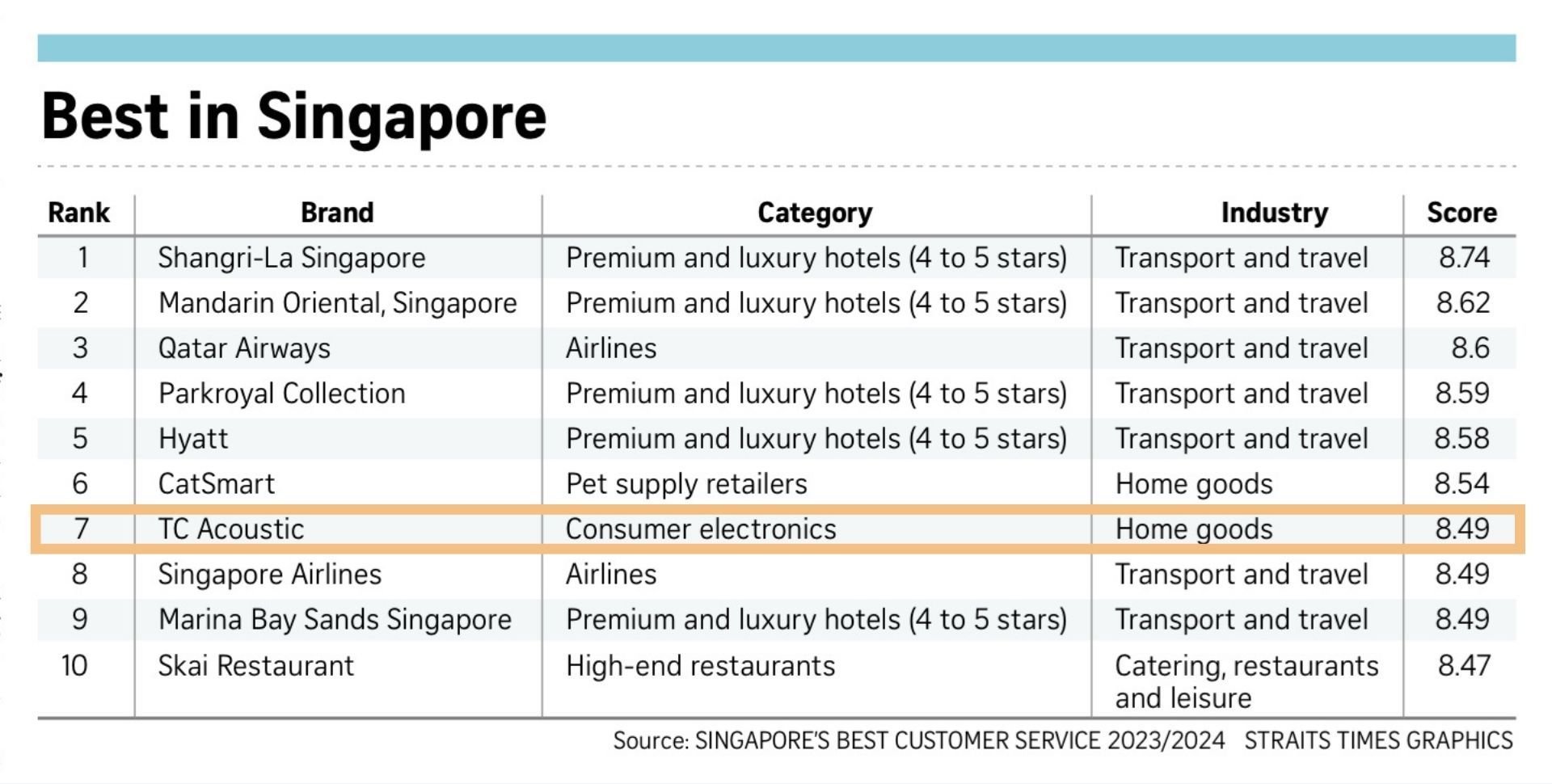 Top 10 Best in Singapore - Best Customer Service 2023/24
What is our customer service philosophy?
In the past year, our company has faithfully remained at our stellar 5 out of 5 star Google Reviews rating. In fact, we have gained more than 1,000 reviews since last year! That's about 2 to 3 outstanding reviews every day.
To us, this award is an indicator that we have kept the standard that is expected of our customer service and that our philosophy continues to work.
It is about putting People Above Profit, Relationships above Revenue in TC. Our mission is to become Everyone's Favourite Company. In doing so, we got to be our customer's favourite company. Ultimately, we don't just sell products, we serve happiness.
How are we feeling?