A new home is like a baby.
It's high maintenance, you need to keep shopping for it, and you also don't really know what you're doing sometimes.



Let's help you cut down the job. 
Maybe you're looking to set up a nice home theatre that's going to soothe your ears after getting home from a long day of work. Or maybe you're looking for a soundbar. Or a pair of stereo speakers. 
Why not choose a speaker that can do them all?

Klipsch The Fives is, by definition, a pair of bookshelf speakers. But by nature, it could be a soundbar, a pair of stereo speakers, or anything else you'd want it to be. 

How we'd describe the Fives: Versatile
Why? The Fives can connect to practically any audio inputs. 
Throw a Blu-ray player, a media streamer or even a turntable at the Fives, and you'd still end up with amazing sound. Needless to say, televisions, computers, Bluetooth speakers and even smartphones are all viable inputs when it comes to the Fives. 

These are the available connections for the Fives:
HDMI-ARC

Phono/Line analog (with switch and ground screw terminal)

A 3.5mm stereo analog jack

Optical digital

USB digital

Bluetooth 5.0
This goes above and beyond the inputs traditional soundbars offer. The Fives even have a subwoofer output so that you'd be able to spice up what you hear by expanding the lower frequencies. 
If you're looking for a pair of speakers that aren't tied down by a specific audio role but can do it all while sounding absolutely astounding, Klipsch the Fives are the perfect pair of speakers for you.

And according to a review by What Hifi, they are deeply pleased that the quality of audio of the Fives is not dependent on the source of the audio. Klipsch has placed equal attention on each of the Fives' many potential sources. 
So whether you're playing music from your turntable or your smartphone, it's going to sound just as good.

Legendary Klipsch Sound

The Fives aren't just versatile when it comes to audio inputs.
They have an incredibly versatile sound as well. Whether you're in the mood for intense rock music or a calming symphony, the Fives have a highly detailed sound that portrays the texture and timbre of the music just as it was purposed to be.
These Hi-fi speakers are capable of high resolution music playback - it brings entertainment to life.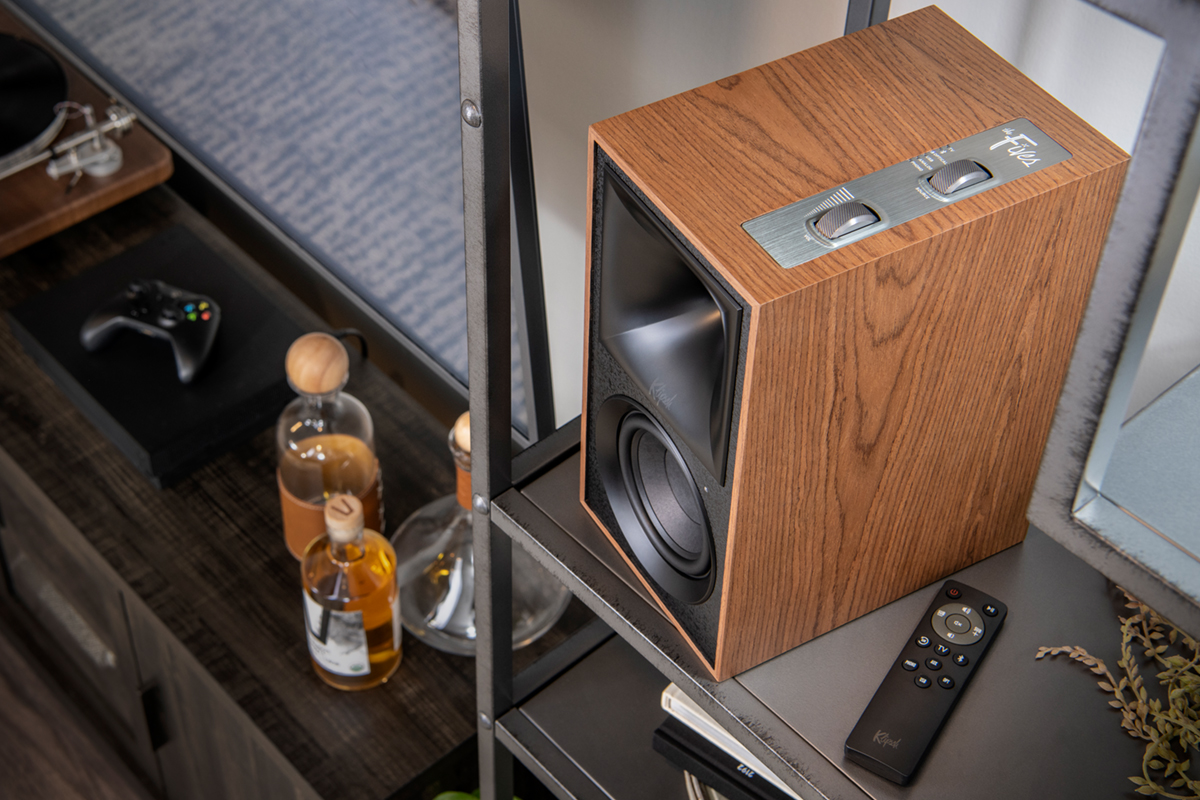 Tech Hive's review on the Fives features the highly impressive Dynamic Bass EQ feature. Controlled by the IR (InfraRed) remote that comes along with the Fives, the Dynamic Bass EQ feature changes the level of low frequencies relative to the entire spectrum based on the volume of your music. 
Wow, that got technical. 
Essentially, we perceive different frequencies differently at different volumes (fun-fact!). And with the Dynamic Bass EQ feature, you don't have to worry about volume compromising how you experience different frequencies. 
Even when your music is really soft, the bass would automatically be boosted so your ears can still bathe in that bassy goodness we all love. 

And if you'd want to turn off this feature, you can do so too! Just use the IR remote to switch it off.

These speakers don't distort even when the bass is heavy and the volume's at max. They are loud, powerful and balanced, while tipping towards a healthily heavier bass.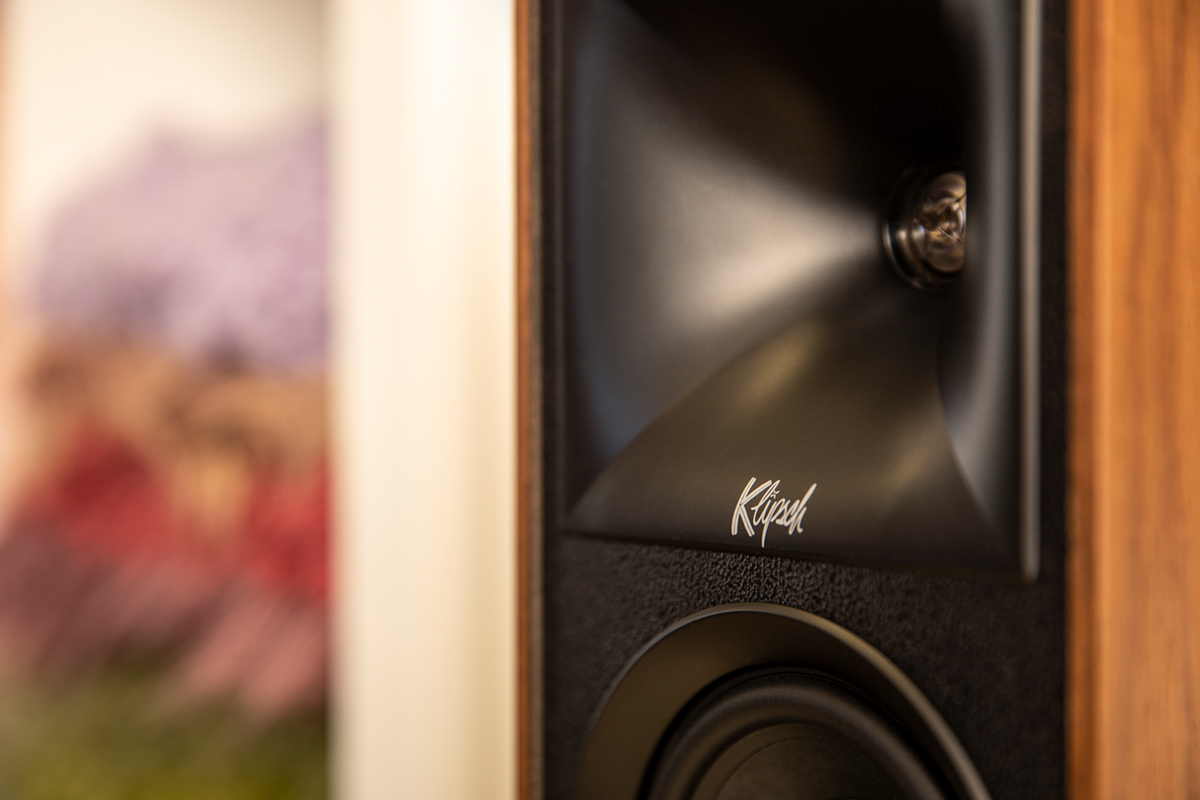 Klipsch the Fives are able to take on the piercing highs as well as booming bass frequencies and transform it into music with much depth, while retaining the artist's original intention for the song.  
Easy controls

More than just easy set up and breathtaking sound, the Fives are also easy to use.
You don't have to be a sound engineer in order to use the Fives. 

On the top of the primary speaker, there are two knurled knobs. One adjusts the volume and the other one selects the source.
Each knob also has LED indicators next to it, which helps you identify the selected source as well as the volume level of the speaker.

Another way to control the Fives is using the IR remote it comes with. It has a power button, a play/pause button, a button to adjust volume of both the speaker and attached subwoofer, source-select buttons, as well as a Sub reset button which both resets the subwoofer level to its original level and enables/disables Dynamic Bass EQ.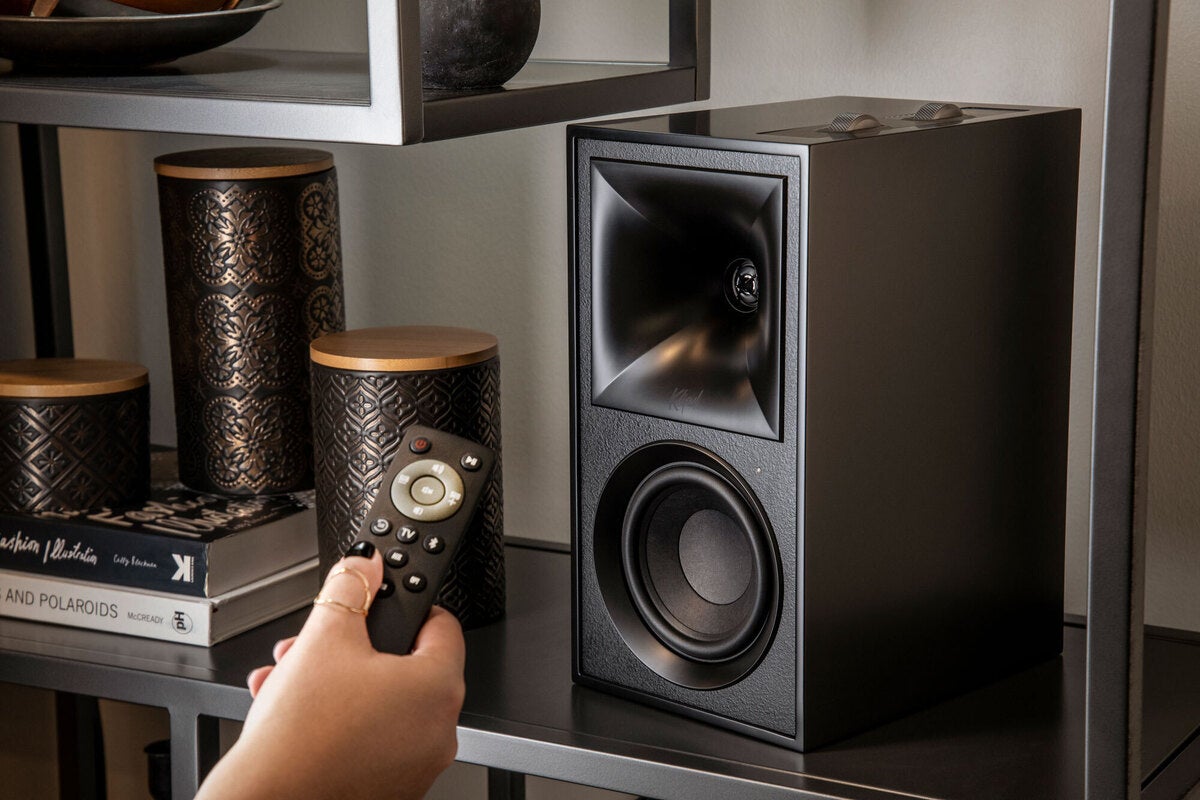 That way, even when you're sitting on the couch and the speaker's knobs seem a tad far, you can just control the sound however you want and wherever you're sitting with the handy IR remote.

Mid-century modern design
The Fives aren't just pleasing to the ears, but they are definitely a pleasing sight to the eyes as well. 
With magnetic grille fibreboard enclosures covered in real wood veneers, the Fives come in both matte black and walnut models.
The black model has attractive grilles that have a grid-like tweed pattern.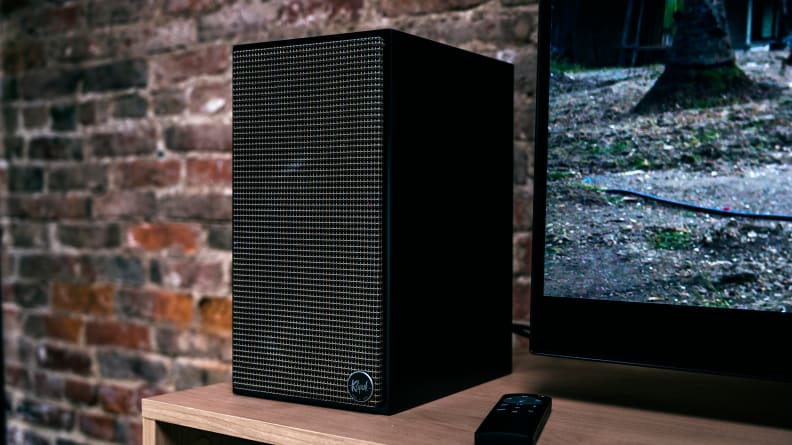 The walnut model on the other hand, has aesthetic grilles with a more natural, crosshatched tweed pattern.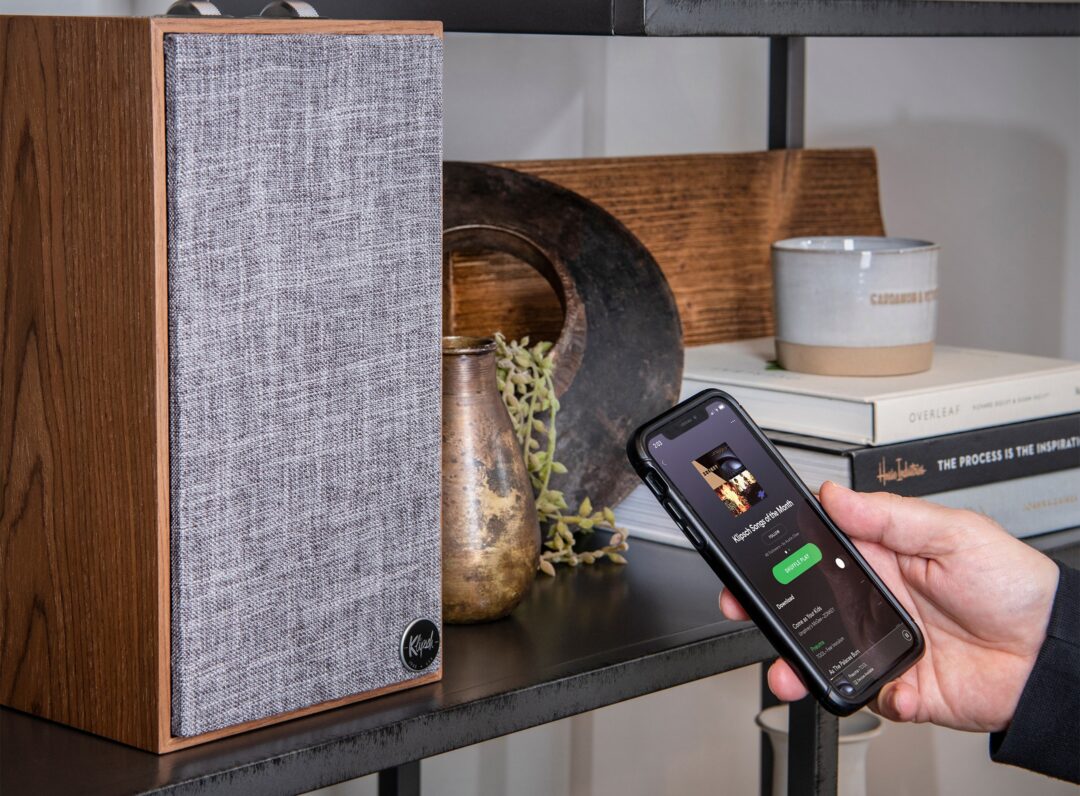 Since the grilles are magnetic, they are removed and placed onto the speakers with much ease. With a real stamped metal Klipsch logo emblazoned onto the lower corner of the grille, it is definitely an eye-catching, retro piece, the perfect addition to your home.

The verdict?
The Fives are a pair of speakers that are, according to PCMag, "a self-powered, remote-controlled entertainment system solution for those who want real stereo separation, real bass depth, crisp highs, and ease of use." 
They also awarded The Fives with their Editors' Choice award for their grace, versatility, and most of all, their excellent sound quality. 

Love the sound, want to mix it in with your modular sound system?
If you want to make the Fives more versatile that they already are by enabling it to group with Sonos speakers (especially if you already have a Sonos Home theatre at home), we recommend the Sonos Port. 

The Sonos Port is a small, matte-black box, which has RCA and digital coaxial audio outputs that can connect to your Klipsch The Fives speaker. Once it's been connected, you can play music on it like it's part of your Sonos sound system.
Group it with any other Sonos speaker in your home. You can listen to music across every room in your house wirelessly - even in your bathroom. 
Play different things in different rooms, or group a couple of rooms together; the possibilities are endless.
That way, you can retain the amazing sound of the Klipsch the Five while also enhancing your audio experience with the modularity of the Sonos system.
So.. what are you waiting for?
Go ahead and check out Klipsch The Fives at our webstore.