Parenting isn't easy. Parenting in the middle of a pandemic? That's a whole new ball game. With work, meal prep and toddlers screaming for your attention at the same time, in the same place, it can get rather overwhelming. 


We're here to help. Don't just survive, but thrive as a parent and as a family through this season with these 4 tips that are sure to ease the heavy burden on your tired shoulders.

#1: Rhythms, rhythms, rhythms
It's easy to fall into the trap of blurring the lines between work and family, especially when you're working from home. When you're too involved with taking care of the kids during your working hours, you fall behind on your job.
And when you try to catch up later on in the day, you end up stressing out, working too much and barely being able to spend time with your family. It's a vicious cycle.

And the way out is discipline, and rhythms. Rhythms should give you the guidelines on what your boundaries are, or rather when your boundaries should be. That makes it easier for you to have the discipline to say 'later' instead of 'yes' or 'no'. And the line between work and family becomes more distinct and easier to draw. 
And of course, you might be concerned about how to keep your children occupied while you're working and once they've finished lessons. That brings us to our next point. 
#2: Enriching entertainment
With our dear children finishing school by midday, they are often left bored or worse, restless. Take advantage of their energy! Use this time to let them learn things in a way that they would love. 
After school, you can let your kids attend enriching online classes like Cosmic Yoga, Art Hub for Kids, or Go Noodle. Then, get them to do some exercise every day - this could even be just going into the backyard and playing catch.


Another great option is engaging the superhero grandparents. Organise calls with them to keep your kids entertained while you're busy doing work or in a meeting.
Online babysitting by grandparents is probably a revolutionary idea. Don't be too stressed about troubling them - we'd recommend giving them a Marshall Stanmore II speaker so that they can hear your kids crystal-clear.


And with all the ruckus going on in your home, we'd recommend these Klipsch T5 II TrueWireless earbuds that are sure to keep you concentrated on work.

And if you're worried that the ruckus leads to an emergency, opt for a partner swap - 4-hour shifts where one partner keeps an eye on the kids and the other focuses on getting stuff done.
#3: Quality time over quantity time
Working from home means you're always around your family. But it's important to differentiate quantity time from quality time. And of course, the latter is what matters most. 

To have quality time with your children, the most important thing is getting your children to appreciate time with you, and for you to appreciate time with your children.
So start setting rhythms!
Encourage your children to follow a schedule where after-school hours on weekdays are meant for activities or exercising - that lets you breathe and focus on your work too. 
Weekends can then be the time where you spend quality time with your family. Arrange for family game nights where you can bond together as a family or have weekly family movie nights and even cookouts.

The Sonos home theatre system is an amazing collection of speakers that are sure to bring any family together. With sound that encapsulates you and transports you to a different dimension of music and entertainment, it gels your family together and sets the scene for the family day in.
Setting rhythms like these means that when the whole work from home season is over, your children will not be overly attached to your presence at home - you don't need pry them off of you when you're heading to work because they know that they'll have a blast with you and your partner over the weekend.
#4: Stay social 
You're not in this alone. Find other parents so that you can tide through this season together. Websites like MeetUp or even the parent support groups in your children's schools would be a great place to find like-minded parents who just want the best for their children.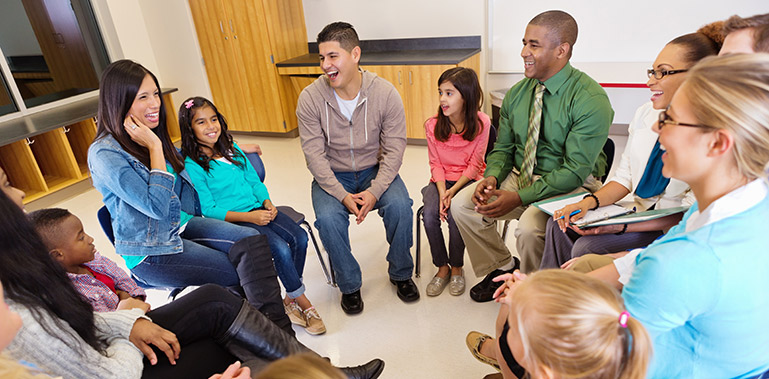 As you keep in contact with them, you can even arrange for online playdates with each other's children. That lets your children be in touch with the world around them, even if it has to be virtually.
We hope this helps.
Head over to our webstore to check out our full range of speakers that are sure to help you to get through this season as a WFH parent.