With just 3 words spoken, "Home sweet home." Your curtains are drawn, lights turn on and music starts playing. What a dream. Well, you could make it your reality by building a smart home. If you're still in the midst of planning for your upcoming home renovation, this is for you.
What's a smart home?
The basis of all smart homes is a stable and secure WiFi connection. Some appliances can be commanded verbally while others with just a mere click on the phone. The beautiful thing about having a smart home is the ability to allow technology to ensure that your home environment is dynamically adjusted to your preferences.
How does Sonos play a part in this?
If you're new to Sonos, here's the very first thing you need to know. Sonos is a wireless system that runs on WiFi. With just a click on the Sonos app, you'll be able to connect your Sonos speakers even if they are placed in different rooms. Enjoy seamless music throughout the house.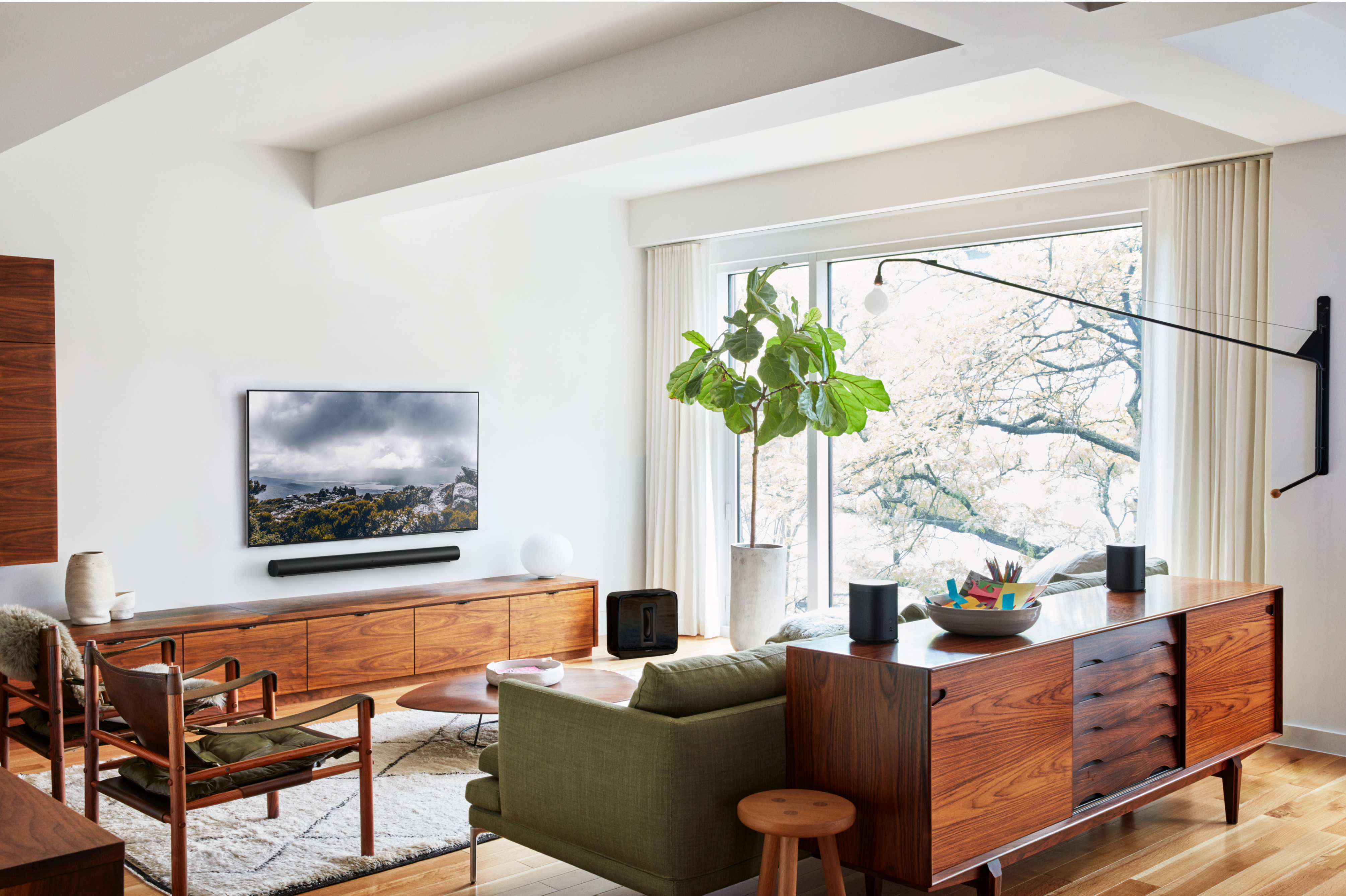 Most Sonos speakers (with the exception of the *SL models) has in-built Google Assistant and Amazon Alexa. However, the newer models - Era 100 & 300 can only be controlled by Amazon Alexa. With a voice command, you are now able to control the speaker. That's a win for all you multi-taskers.
*SL = Silent What about my pre-existing speakers?
I hear you! You might be wondering if it's a complete waste of money to rebuild your home system from scratch especially if you already have existing passive speakers. The good news is Sonos has already thought of you. With the Sonos port, hook your speakers up to your Sonos speaker and boom, it is now controllable through the Sonos app.
With the Sonos app, stream your favorite services such as Spotify, Tidal, Apple Music, YouTube and even local radio channels. With a simple click of a button, you can pair your speakers together to play the same thing aka multi-room listening. Control the volume as well as equalize the sound to your liking. That's just some of the many functions available on the app.
See and hear it for yourself
That was simply the tip of the iceberg. Learn more by visiting our Flagship Store at Adelphi (Opp Funan) to check out our set up that we collaborated with Koble (smart home provider) for. Book an appointment with our in-house Sonos experts.