Perhaps you just watched Disney's Encanto and you're dreaming of a house that looks after your needs. Or an all-knowing AI like Iron Man's Jarvis. While they may not be available yet, we've got a few AIs ready to help kickstart your automated-home dreams.
---
Is Alexa better than Google?
Whichever you choose will depend on your personal preferences and which products are you already using at home.
Amazon Alexa users tend to prefer the support for a wider range of devices, and a better smart home integration. So if you are looking to have a fully-automated home, Alexa might be your choice.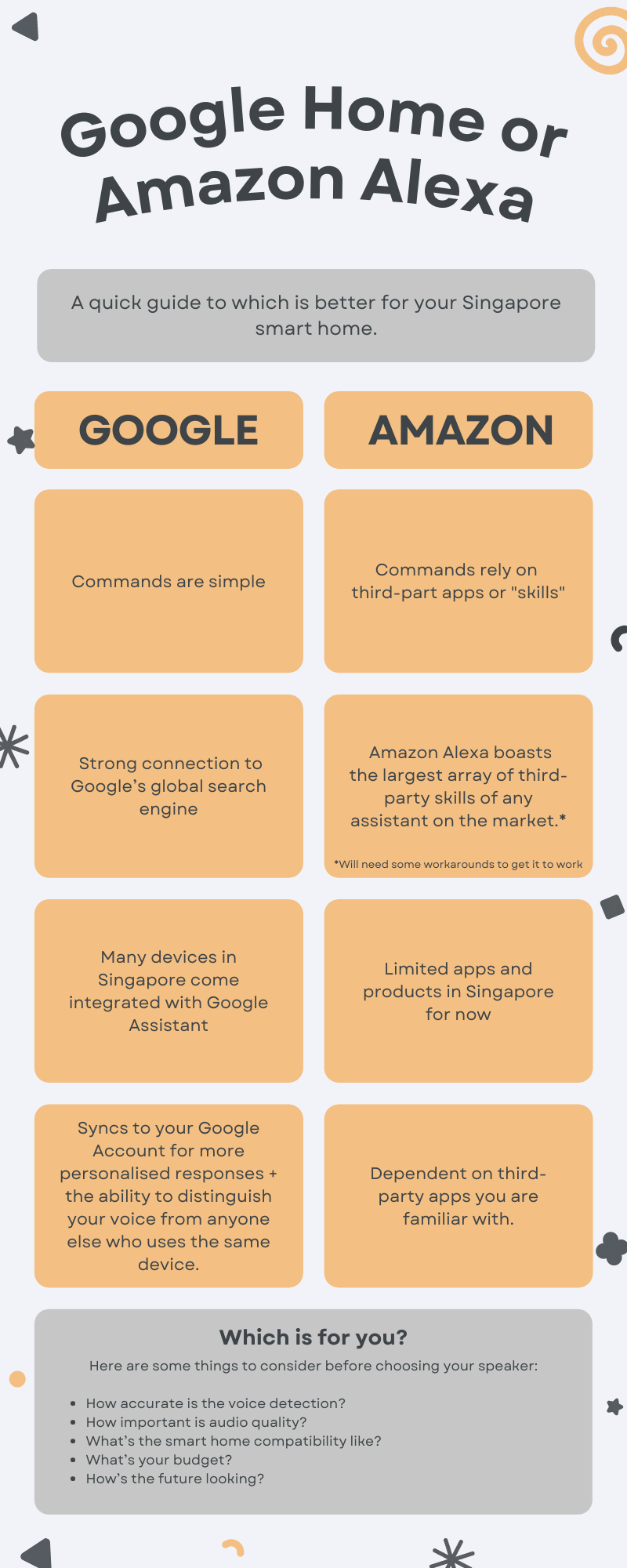 However, out of the many users who've compared the two, many have shown that Google Assistant may be the smarter of the two. Google's A.I. learning experience is still superior and is believed to only get better with time.
With Google Assistant, your Google Home can control your Philips Hue lightbulbs, Nest security camera, and smart TV (as long as it's compatible). Or head to the Google Assistant partners page for all the brands Google Home can work with. Here's how to use Google Assistant to control your smart home.
Ultimately, there is no right or wrong in picking out your preferred voice assistant. The bottom line is – Google's is simpler, but Alexa's encourages faster and broader development and support from third-parties.
Whether it's Alexa or Google, Sonos speakers come with the option to setup either. Check out our Smart Home Collection for a system that brings all your audio together.
Considering your first Sonos speaker along with your new home? Join our Sonos Group Buy with other new homeowners and save on your purchase.