With QR codes to scan, vaccination statuses to present, dining in has become quite the hassle. That's why we propose - a picnic.
With more nature than people around, it's also a much safer option in the light of the climbing COVID-19 cases in Singapore.
It's easy to imagine the perfect picnic. A light breeze ruffling your clothes and playfully brushing past your face, the sun's rays dancing on your picnic mat.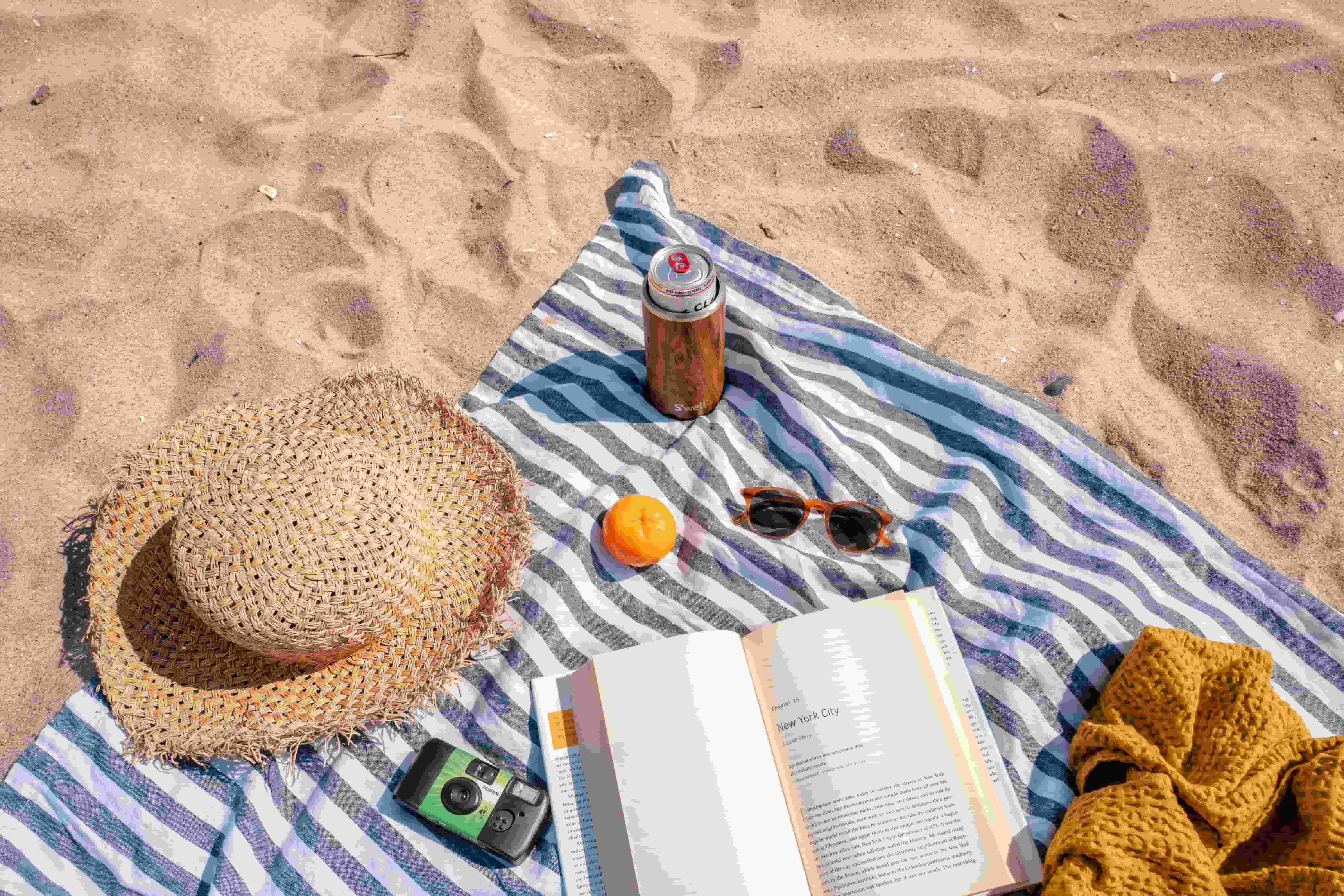 Red and white checkered mats with baskets of food on them against the backdrop of a freshly cut field - what a view. Oh and we can't possibly forget a handy portable speaker!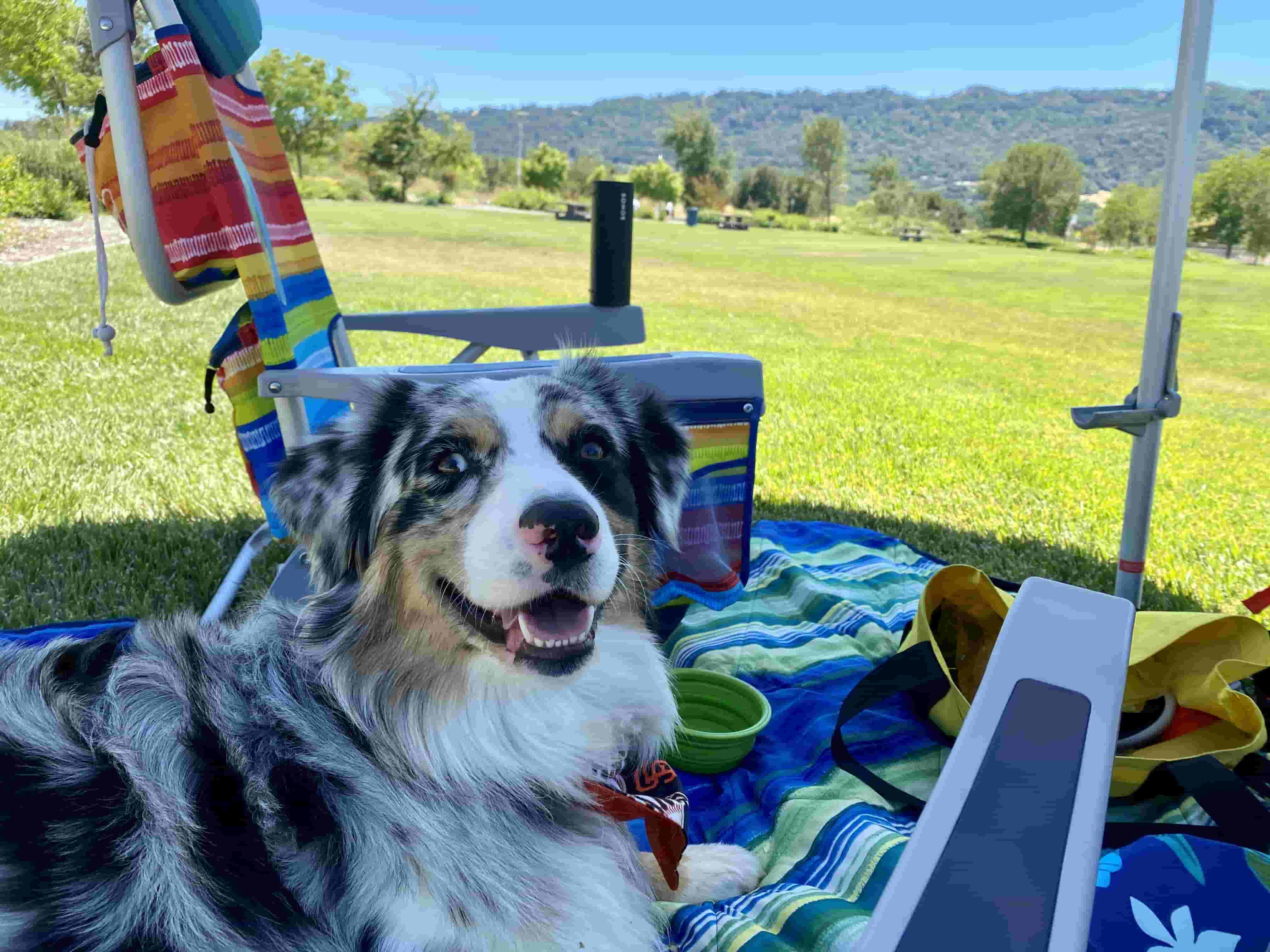 What's a picnic without music? The Sonos Roam is a speaker suited for all of your picnicking needs - and with it's smaller build and ergonomic structure, it sure doesn't affect how photogenic your picnic is.
(Read on to find out why the Roam is a staple when it comes to any outdoor hangouts).
Reading all this, you're probably really excited to arrange the perfect picnic. But in reality, we all know that picnics can be hot, sweaty, and ridden with insects.
We don't want that to stop you from having the perfect picnic with your friends.
A pro-tip - it's all about the location, what you pack and the kind of atmosphere you want to set.
So here are three ways to level up your picnic.
1. The perfect spot
A perfect spot would definitely not be perfect if it were to be invaded by insects.
So recce the area about a day or two in advance before going so you avoid clashes with nasty insects - you really don't want to lay your picnic mat and eat cold turkey ham on top of an anthill (or worse, a beehive).
Shade and breeze are also nonnegotiables when it comes to picnics. So make sure you get a spot that doesn't make you feel fried under the morning sun.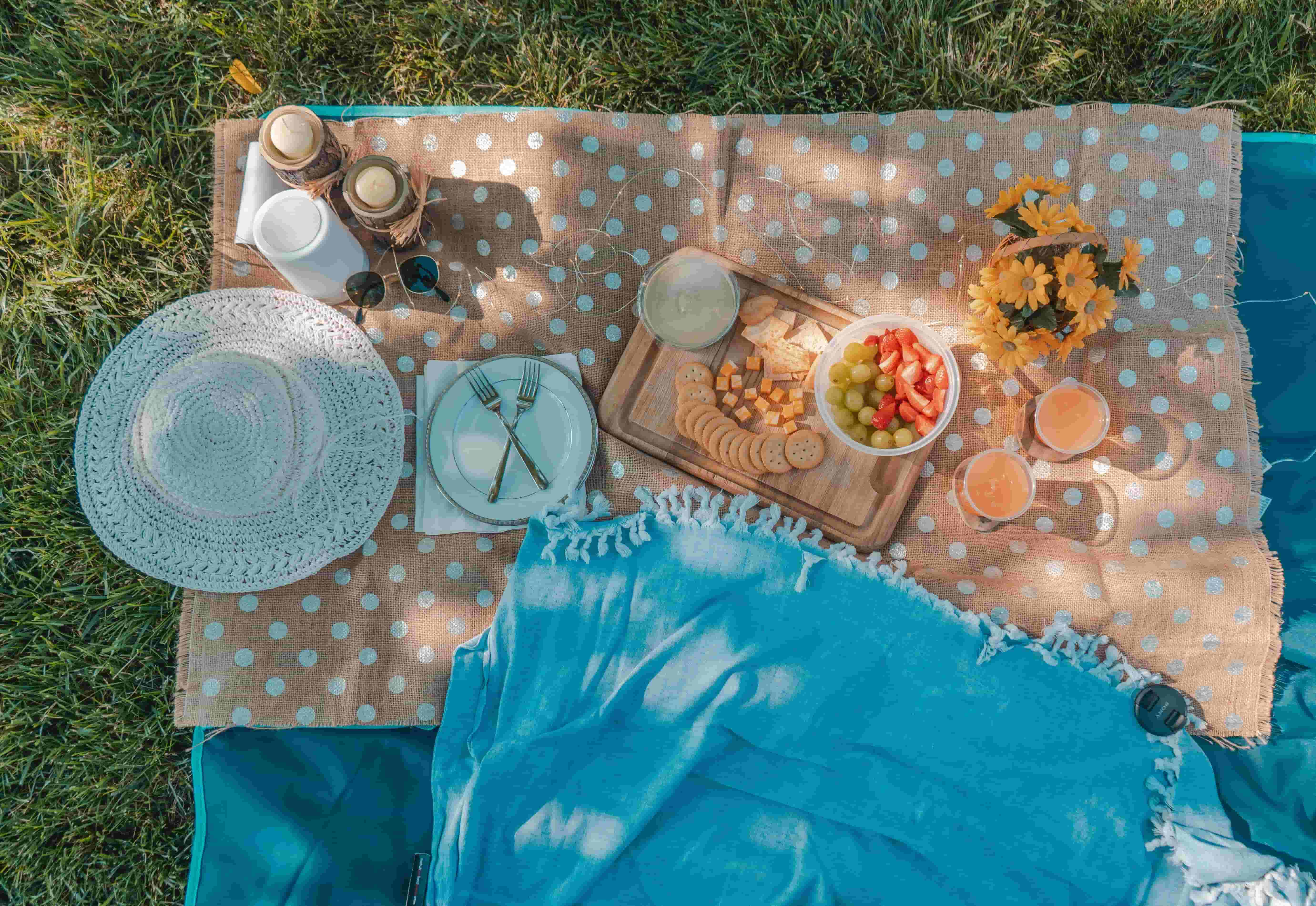 Singapore can be a really hot and humid place, or a really wet and rainy one. So check the weather beforehand! You don't want your sandwiches to be drenched.
The only thing that you bring along for your picnic that could probably survive Singapore's stormy weather is probably the Sonos Roam.
It's a weatherproof, waterproof portable speaker that isn't going to buzz with static after being splashed with rain, or even if you drop it into a puddle. (Sounds too good to be true? It's actually really amazing).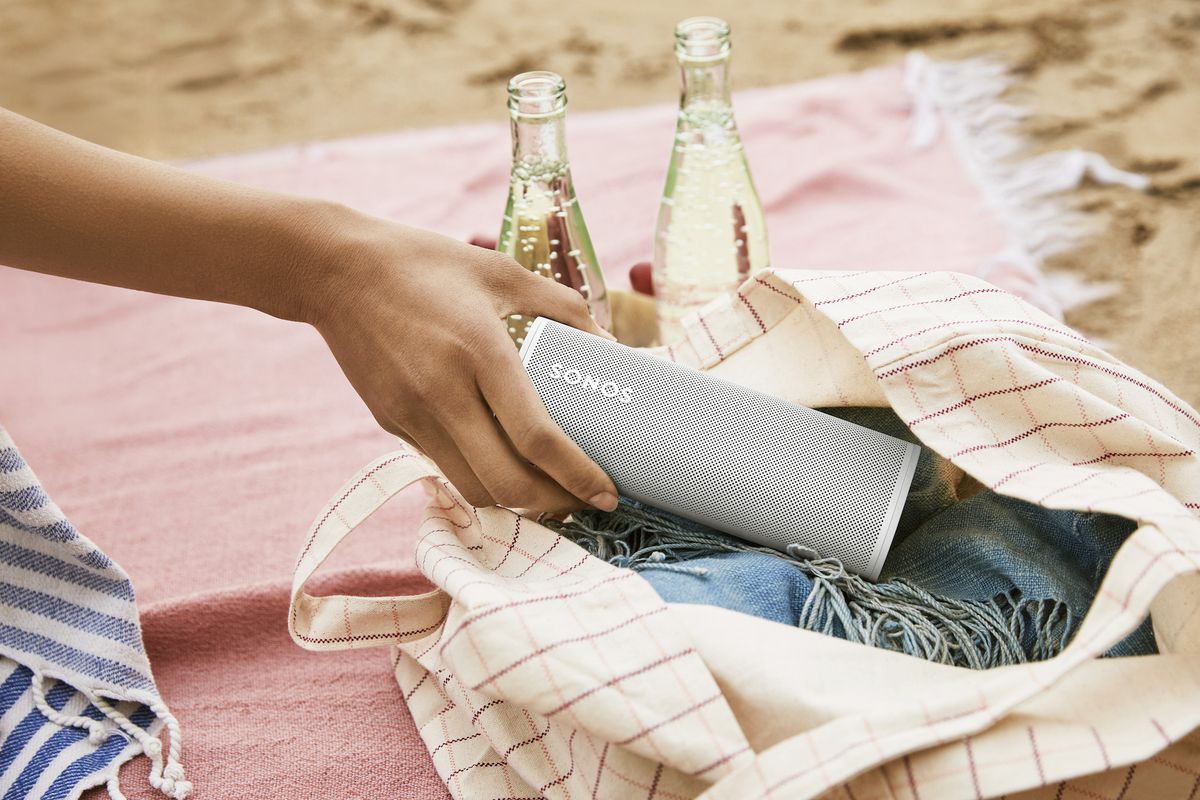 It's also dustproof! So if you're picnicking on the beach and the Roam rolls off your mat and onto the sand, you don't need to fret.
2. Pack right and pack light!
Food
Simplicity is key. Don't bring too many things - especially bulky things like cake! Cake often smells as sweet as it tastes and though it's a delight to us, it's also a delicacy for insects. So don't bait them!
Opt for tea sandwiches and finger foods. If you're feeling fancy, you could even bring along some cheese, crackers and grapes and make your very own charcuterie boards.
Bring along some wooden forks and spoons so that you keep your hands clean while not carrying heavy metal cutlery around. Wooden cutlery is also environmentally friendly, compared to the plastic one-use forks and spoons.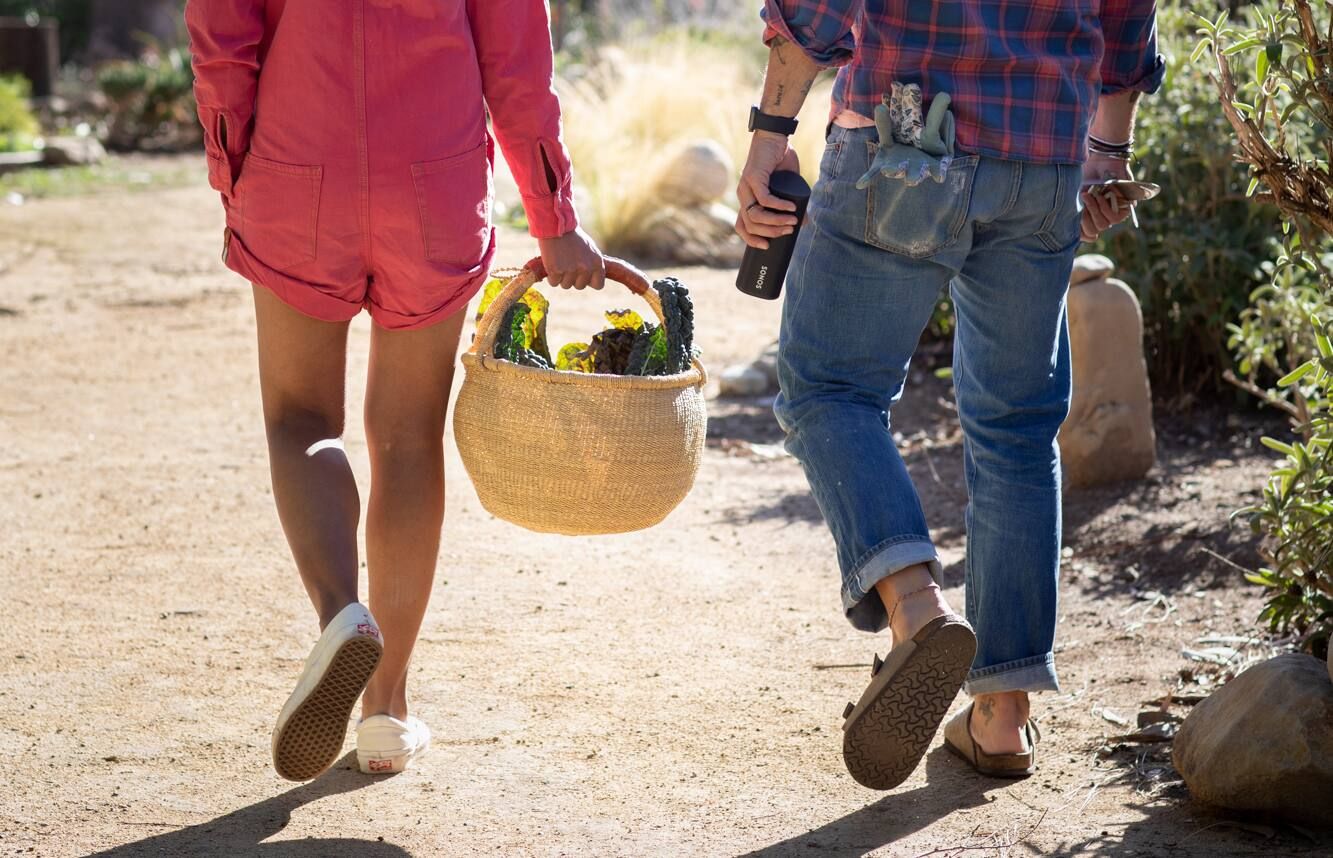 Drinks
If you're planning on bringing some drinks, put them in a miniature cooler. That way, you don't have to drink lukewarm soda. Miniature coolers are easy to bring around too! You can fit any canned drinks or little bottled ones that you're planning to bring.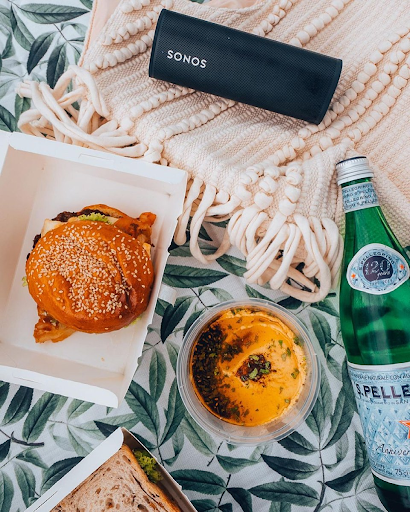 Packing light doesn't mean you have to compromise. It just means packing effectively!
For example, the Sonos Roam is a small, light speaker that only weighs around 430 grams. But it has a really big sound. You'll save some space in your bag (and save some pain in your arms) while blessing your ears with crystal clear sound.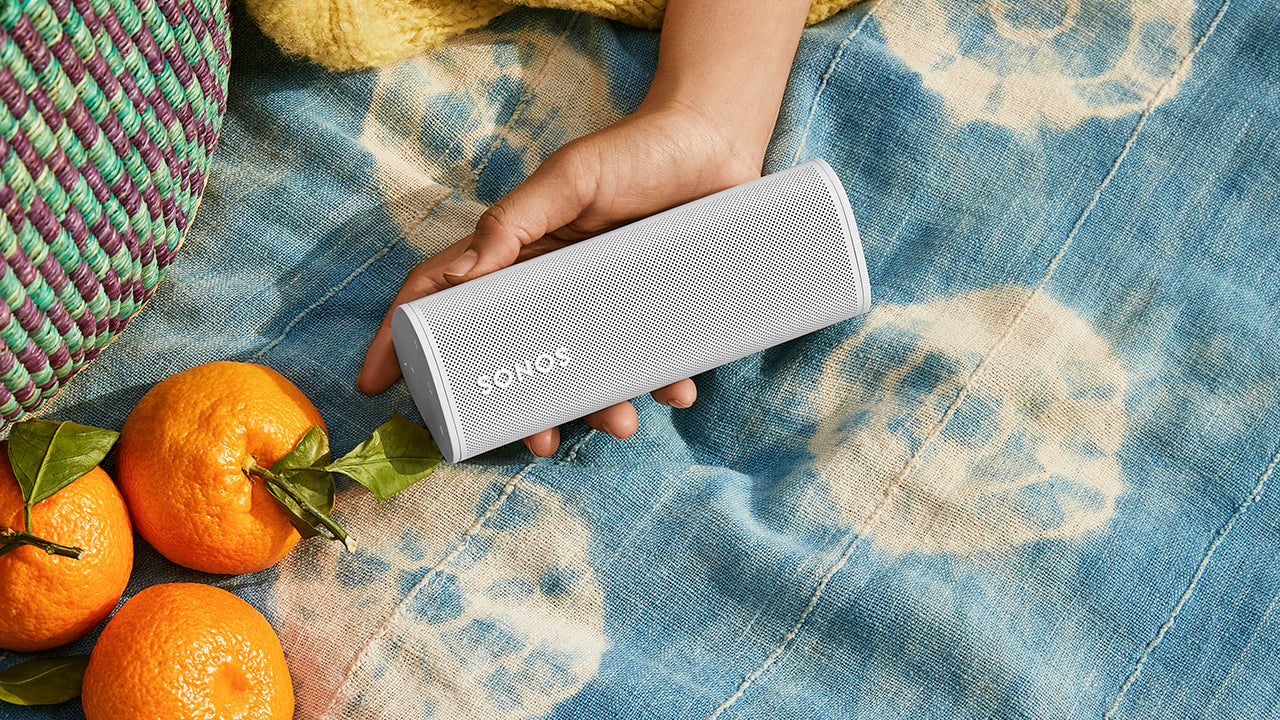 3. Set the atmosphere
Games
Picnics just aren't the same without friends. Spend time to connect with one another! Card games and board games really add life and buzz into every gathering and conversation.
But board games can be a tad bulky to bring on a picnic. The solution? Sonos.
Yes, you heard me right - you can play a game with Sonos!
Sit down in a circle, and get everyone to write down 3 prompts on separate pieces of paper such as "best shower song" or "a song that Disney shouldn't have released".
Put the prompts face down into the centre of the circle and the designated MC of that round randomly picks a prompt and reads it out aloud.
Then, everyone else picks a song that they feel best fits the mood, and queues it using the Sonos App.
The MC chooses their favourite one, and the DJ who chose that song gets a point and becomes the next MC.

Check out this video to find out more about turning Sonos into a party (or picnic) game
Music
If your friends are not as inclined to games, that's fine too. Maybe you just want to have some chill conversations with music in the background.
Check out Sonos' specially curated playlists that are suited for any setting and any conversation.
With over 60 playlists for you to choose from, you're truly spoilt for choice.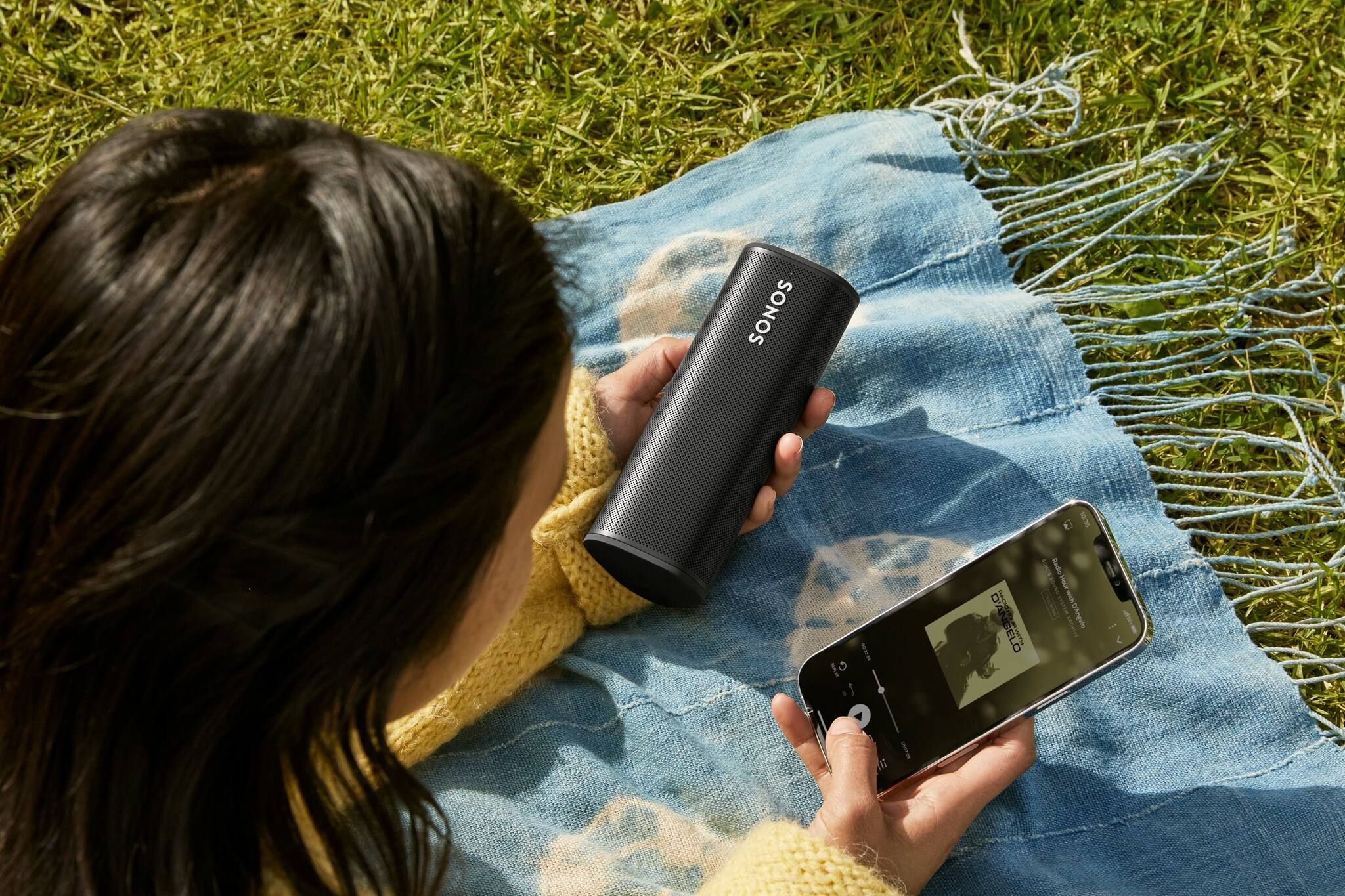 That's great.
But the Sonos Roam is so much more than a portable speaker to bring along on a picnic. Read this to find out more about the Roam - don't belittle this powerful speaker for its size.
Check out some other breathtaking places you and your Sonos Roam can visit. And yes, they're all in Singapore too.